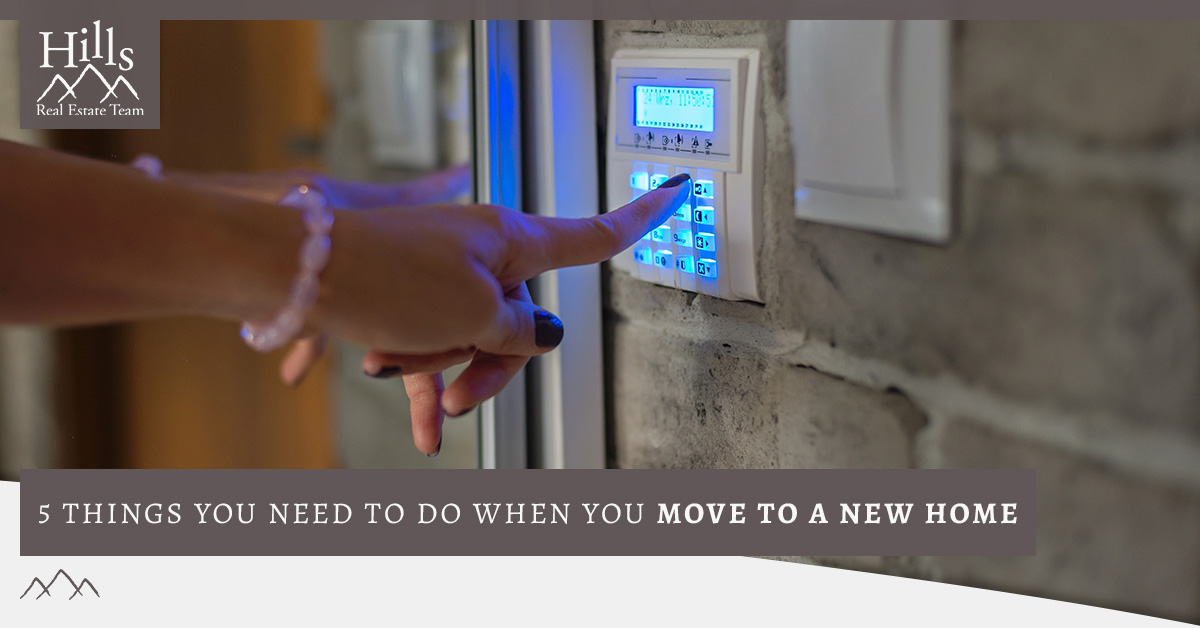 There's nothing quite like moving to a new home. As you put down the last moving box and dust off your hands, you might breathe a sigh of relief. But the work isn't over just yet. In fact, it's only just begun. When you move into a new home, make sure these five things are the first things you do!
Set Up Your Utilities
It's likely that you notified the utility companies to turn on your basic utilities on the same day as your move in, but in case you haven't, do so right away! It's easy to forget how important electricity and water is to our day-to-day lives until we suddenly don't have it. Once those are set up, take the time to get the luxury utilities like phone, TV, and internet turned on.
Find Your Electrical Panel
This might sound silly, but you should acquaint yourself with your circuit breaker sooner than later. Likely, your breaker panel will be somewhere in a utility room, like the garage or the basement. Take a few minutes to figure out which switch does what and where. Label them once you've got it all figured out. You'll appreciate the time you took to do this when the lights in the bathroom suddenly go out.
Say Hello to the Neighbors
While many people are perfectly content to never meet their neighbors, taking the time to do so when you first move is always a good idea. They're valuable sources of information about nearby schools, stores, and other parts about your new town or city. Not only that, but they'll also look out for you when you need help. For instance, if your car unexpectedly dies, you'll want to be able to knock on Janet's door with confidence when you need a jump. For more introverted types, introducing yourself early on ensures that your neighbors don't try and spy on your later to learn more about you.
Check Your Home's Security
You don't need cameras to keep your home safe. When you move into a new home, inspect the locks on your doors and windows. Make sure that they all work properly. It's also a great time to contact a local locksmith near you to come and change the locks on your front door. While the seller of the home likely gave you all the keys that they knew about, there might be other copies out there they don't know about.

Celebrate!
With the hustle and bustle of moving, it can be hard to remember to slow down and celebrate your accomplishment. Treat yourself to a movie night, or order a favorite meal into the house. Share your excitement with your loved ones and appreciate your new home. There you have it. Following these tips makes moving into your new home in the Black Hills so much easier. Looking for homes for sale in the Black Hills? Contact the Hills Real Estate Team to speak to an agent and set up a home showing!