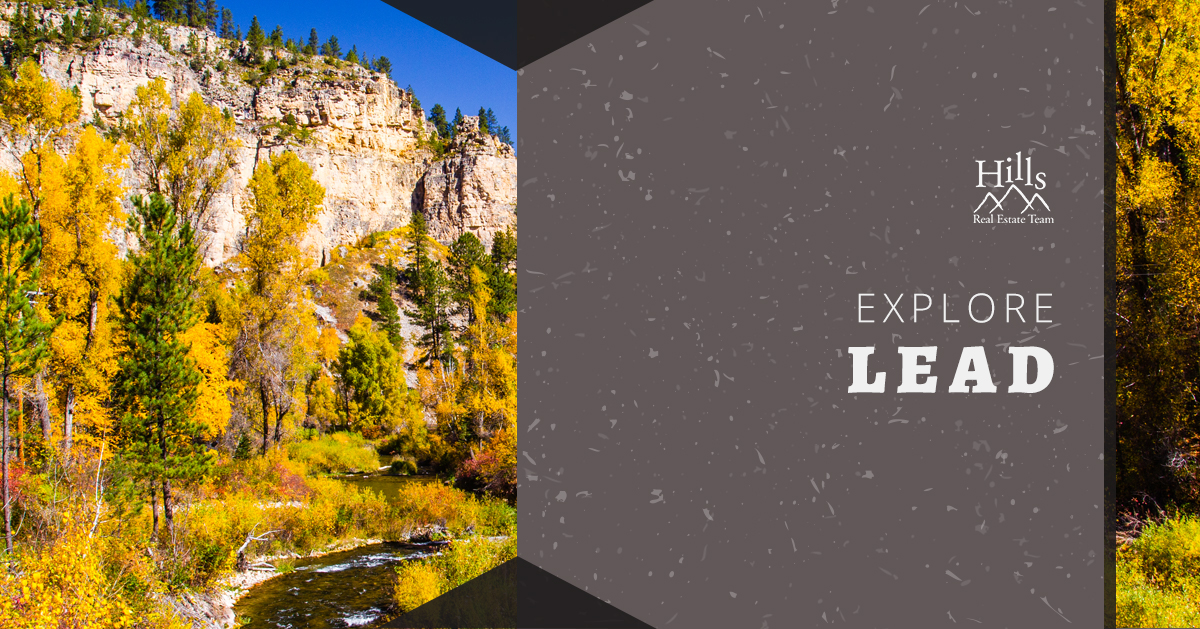 Sanford Lab Homestake Visitor Center
Located next to the old gold mine, the Sanford Lab Homestake Visitor Center is a great chance to immerse yourself in the culture and industry of Lead. The exhibit hall is free and explores the history and research of the Sanford Underground Research Facility. You'll find 3D models, mining artifacts, science experiments, and more. For just $5, you can take a tour of the lab, and view the immense hoists that raise and lower the scientist into the mine. Plus, you can even play golf at the edge of the mine. When the whole is a mile wide and a mile long, you're guaranteed a hole in one with every shot!
Homestake Opera House
Originally constructed in 1914, the Homestake Opera House has been a mainstay in the Lead community ever since. The performing center was originally built under the supervision of mine owner Phoebe Hearst. The venue boasted a library, billiards hall, bowling alley, and an indoor swimming pool in addition to its 1,000 seat auditorium. Ravaged by fire in 1984, the theater today is no less impressive. The Homestake Opera House offers 40-50 shows a year and seats 780 people. The theater's walls were recently restored in 2017, offering a glimpse at its original splendor. Upstairs you'll find an interpretive history exhibit as well as a new cinema room.
Lead-Deadwood Arts Center
First opened in 1990, the Lead-Deadwood Arts Center has been a happening spot ever since. This nonprofit group promotes artistic events and opportunities throughout the community. With a stunning art gallery and an expansive gift shop, you'll find the Arts Center connected to the historic Homestake Opera House. The Arts Center hosts events throughout the year, including a LEGO building contest, art classes for all ages, free crafts, and even culinary events. No matter what form of art you pursue, you're sure to find a supportive and welcoming community when you visit the Lead-Deadwood Arts Center.
Spearfish Canyon
Formed 30 to 60 million years ago, Spearfish Canyon continues to inspire and thrill visitors even today. The canyon was carved away as the inland sea that once covered South Dakota drained away. Around every twist and turn of the canyon, you'll find immense groves of Ponderosa and Spruce trees. You'll also be treated to brilliant explosions of color as the Aspen, Birch, and Oak trees begin to change color with the passing of the seasons. Throughout the canyon are numerous pull-offs for you to stop and take in the views. You'll also find cultural sites, restaurants, and gift shops.
Lead Country Club
Take a trip to the Lead Country Club, and you'll play the highest golf course east of the Rockies. When it was established in 1922, the Lead Country Club boasted some of the first green grass in the state. Since then, the club has refined itself into one of the finest in the Black Hills region. The clubhouse features a top-quality restaurant where you can enjoy a fine meal after a long day on the links. Treat yourself to a tasty beverage at the end of the day while you take in the scenery.

Andy's Trail Rides
Exploring the Black Hills on horseback is a timeless activity. With years of experience with horses and trails, Andy can navigate you through some of the most breathtaking landscapes that South Dakota has to offer. Great for families and riders of all skill levels, you'll love traveling in this unique and classic way. Andy also can lead you on horse packed hunting and fishing trips. During the winter months, you can even treat your loved ones to a sleigh ride! Schedule your horseback adventure through the Black Hills with Andy today!
Hidden Valley Campground
Looking to get away from the hustle and bustle of daily life for a little bit? Want to experience a more rustic way of living? Then the Hidden Valley Campground is what you're looking for. Perfect for weekend getaways, weddings, honeymoons, or reunions, this campground has everything you need to cut loose and relax. With tent camping, RV sites, and cabins all available, you can stay in whatever way you like best. The food court offers great dining options. You can ride your ATVs nearby and there's a game room on site. There's even wi-fi available at your campsite!
Black Hills Mining Museum
Located in the heart of Lead itself, the Black Hills Mining Museum tells the history and heritage of the region's resource-driven economy. With dozens of exhibits and activities, you'll find something to keep everyone in your family entertained. Guided tours can escort you through the exhibits and even take you to a simulated underground gold mine. For those looking for some hands-on learning experience, try your luck at panning for gold.
Terry Peak Ski Area
Considered by many to be South Dakota's premier winter destination, the Terry Peak ski area features world-class ski and snowboard slopes. The summit of Terry Peak is at 7,100 feet, making it the highest lift service between the Rockies and the Alps. With varied terrain, plus a half-pipe, jumps, and more, there's plenty to keep skiers and boarders of all experience levels entertained all-day. The Stewart lodge features a restaurant, gear shop, and serves as the area's ski lessons center. Open from December to March or April, you'll find that you've got plenty of time to play in the snow that covers this impressive peak.