Rapid City
Top Attractions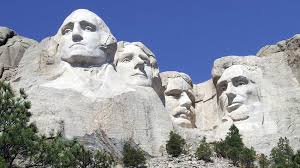 Mount Rushmore
Truly a marvel of modern engineering and art, Mount Rushmore bears the images of four of this Nation's finest Presidents: Washington, Jefferson, Lincoln, and Roosevelt. Its immense size and detail make it a stand out feature in the Black Hills area. Just outside of Keystone and a mere 23 miles from Rapid City, this National Monument is a great place to connect with both the environment and the story of the United States.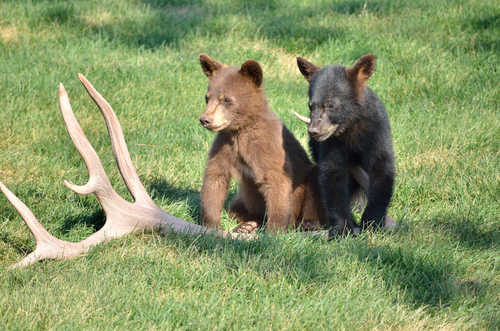 Bear Country USA
See the natural residents of the Black Hills area in this spectacular drive-thru wildlife park. Visitors will be treated to exciting views of iconic Western wildlife like bears, wolves, bison, and elk. See the animals that make the West truly wild at this incredible park just 10 miles from Rapid City.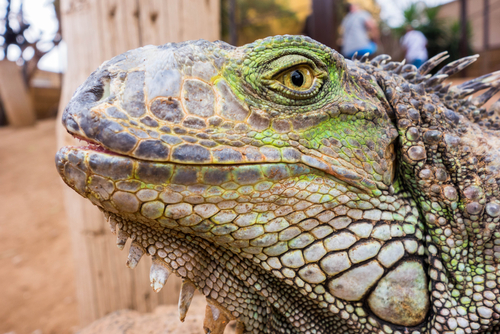 Reptile Gardens
The Black Hills are home to some of the most amazing creatures and animals on the planet. Thanks to the Reptile Gardens in Rapid City, you can see some of the most exotic reptiles in the world. A Guinness of World Records title holder, the Reptile Garden is the world's largest reptile zoo, hosting more species and subspecies of snakes, alligators, turtles and more than any other zoo or animal park in the world.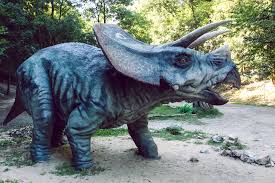 Dinosaur Park
Walk alongside 7 life-like, concrete dinosaur sculptures on a sandstone ridge that overlooks Rapid City. TTake in the spectacular 100-mile view, including the Badlands off in the east. This landmark ridge holds archaeological significance, as dinosaur fossils from the Late Jurassic and Early Cretaceous were found here, along with dinosaur footprints not far from the park. Dinosaur Park is a family attraction that has been proudly dedicated to the public since 1936.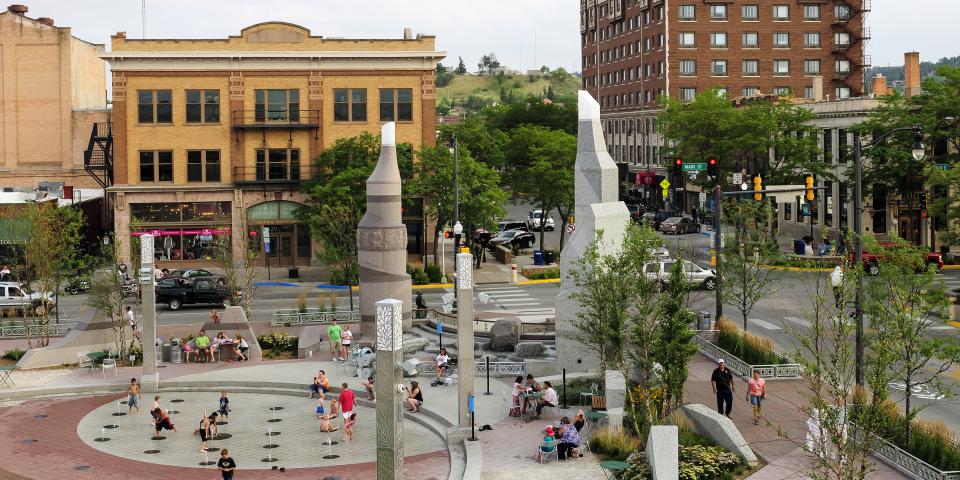 Main Street Square
Main Street Square is the lively center of downtown Rapid City. With the changing seasons, the square hosts a variety of events that are fun for people of all ages, everything from ice skating, to fountains, car shows, and live music. Ringed with boutique shops and delicious restaurants, there's something for everyone to enjoy in Main Street Square.
Storybook Island
Take a stroll through an enchanting theme park where memorable characters and places from children's novels have been made into attractions on 8 1/2 acres of family fun! Entertainment for kids of all ages, including a train ride and playsets. Storybook Island is open from 9:00 a.m. to 7:00 p.m. Memorial Day through Labor Day.
City View Trolley
Ride in style while listening to an informative narration as you pass by Rapid City's top attractions. Soak in both the history and the recent news of the area as the City View Trolley chugs from the downtown bus transfer facility to 15 different stops, including Journey Museum, Storybook Island, and Dinosaur Park. This tour can be caught in the summer months, June - August.
Events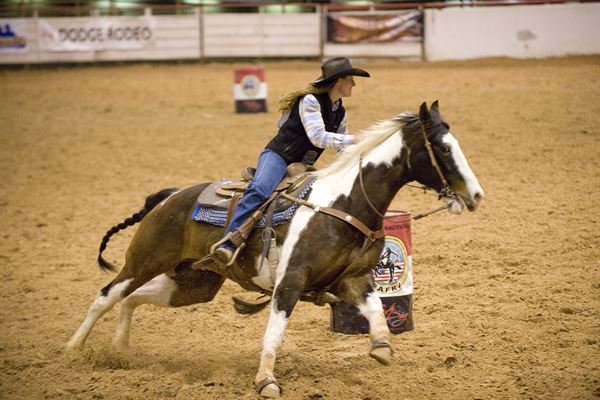 Black Hills Stock Show and Rodeo
Every January, Rapid City becomes the stomping grounds for cowboys, horse, and wild west action at the Black Hills Stock Show and Rodeo. Prepare to be blown away by South Dakota's second largest event (the first is the Sturgis Motorcycle Rally) with an estimated 331,000 attending this fascinating event each year, along with 120 different livestock, horse and rodeo events and over 300 different vendors. Cowboys and ranchers come from far and wide for the ultimate showdown in ten different breeds of cattle shows, ranch rodeos, and 14 different horse events. There is entertainment for all ages, including concerts and a beer festival. This can't-miss western festival starts on the 4th Friday of January and runs for 10 days.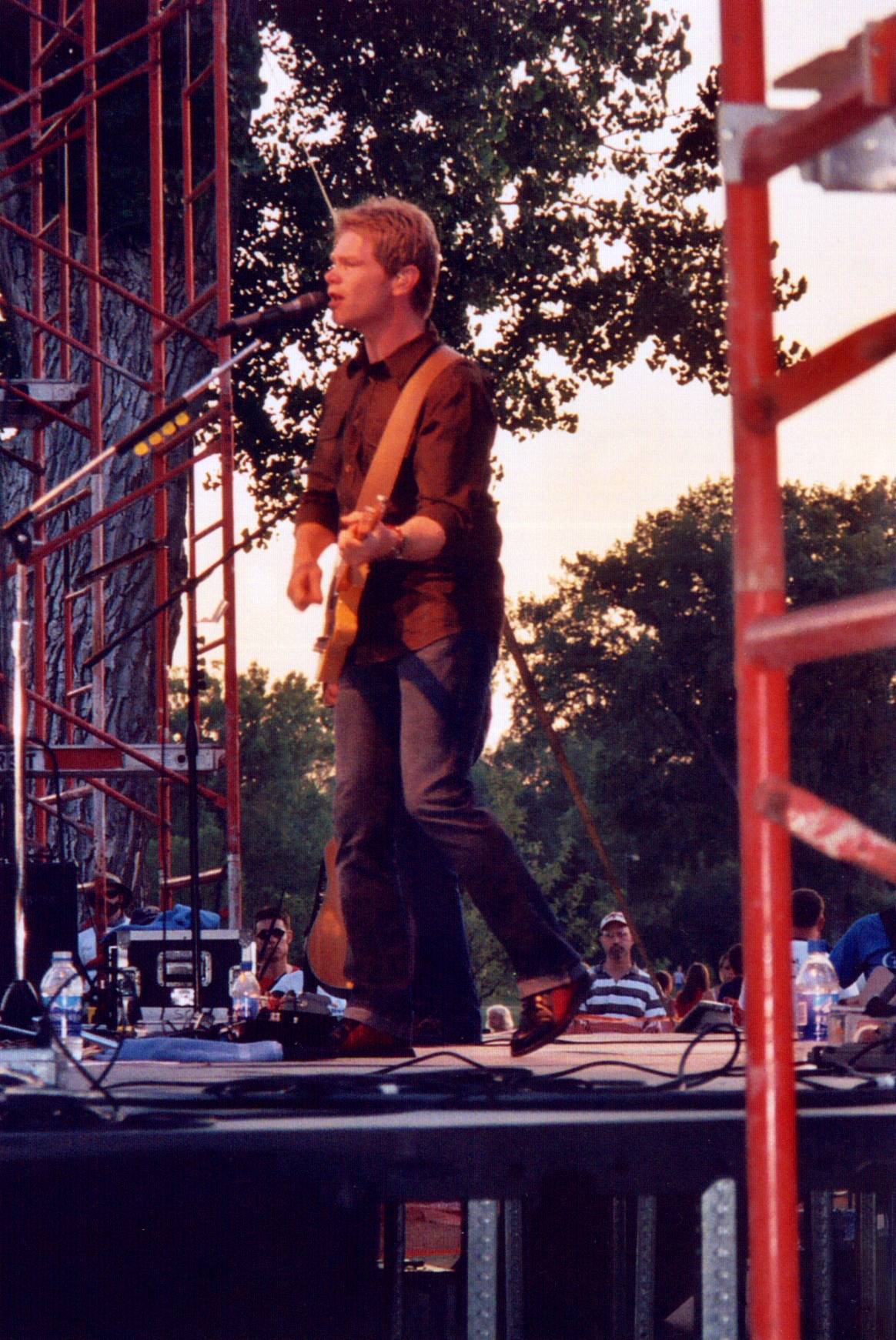 Hills Alive Festival
This is the ultimate live, Christian music festival of the year, and even better, it's FREE! Come on down to the 34th annual Hills Alive and hear the absolute best in contemporary Christian music, with past performers including famous artists such as Phil Wickham, Matt Maher, Hollyn, Big Daddy Weave, Bethel Music, and For King And Country. Approximately 20,000 to 25,000 people make their way to downtown Rapid City each of the three festival days to partake in worship, KidsZone (an outreach ministry complete with on-stage shows, bouncy village, and children's tent) plus food, merchandise, and non-profit booths.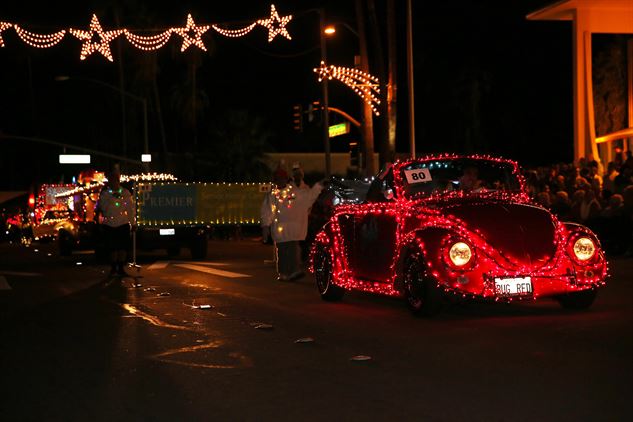 Festival of Lights Parade
Come experience what has been labeled South Dakota's premier winter event, where downtown Rapid City is illuminated with glowing floats covered in thousands of lights. Join 30,000 people as you gaze in awe and wonder at the passing horse-drawn carriages, animated scenes on flatbeds, sparkling vehicles, animals dressed in holiday garb, marching bands, and a full-size passenger locomotive with over 100,000 lights on St. Joseph and Main Streets. The Festival of Lights Parade takes place on the 4th Saturday of November at 6:00 p.m. and is sure to be a "lit" time for all.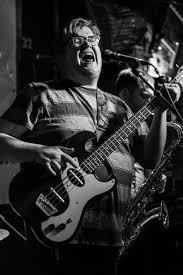 Summer Nights
When the hot weather hits, it's time for Summer Nights to hit downtown Rapid City. From 6:00 - 9:00 p.m. every Thursday, all summer long, dive right into Rapid City's vibrant nightlife with FREE, live music from local bands, food, beer, and fun for the entire family.
Hiking
Spring Creek Loop Trail
This scenic loop is perfect for people of all hiking abilities. Spring Creek Loop Trail traverses 4.2 miles with 429 feet of very gradual elevation gain. The lightly-trafficked trail is primarily used for hiking, walking, nature trips, and birding. Its prime time for usage is between April and October.
The Flume Trail
Walk the same path that gold miners used to walk back in the 1880s. At one point in the trail, you can even walk through the original flume. The Rockerville Flume transported water from Spring Creek, just west of present-day Sheridan Lake to the placer diggings not too far from Rockerville, a total of 20 miles. This flume operated until 1885, allowing miners to reap over $20 million in gold. The entire trail traces the actual flume bed for most of its length and is moderately difficult and has a hefty 1,351 feet of elevation gain over 12.4 miles but can be done in smaller chunks. Keep your eyes peeled along the way for historic artifacts, tunnels, and sections of the flume.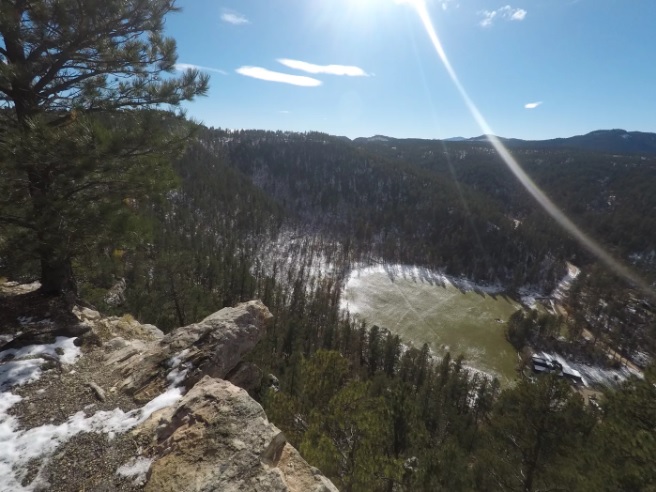 Stratobowl
Trek to the historic launch site of a manned balloon that soared over 70,000 feet into the air in 1935, a world record at the time. The Stratobowl trail is wide and accessible, perfect for the whole family or for just a quick afternoon get-out-of-the-house-and-get-some-fresh air kind of expedition. The hike winds through Ponderosa pine forests dotted with aspens and cottonwoods, making for a gorgeous mix. The journey totals 2 miles, with about 100 feet of elevation gain. Upon reaching the top of the rim, you can take in the beautiful view, stretching for miles and miles, while listening to the trickling of a nearby stream.
Museums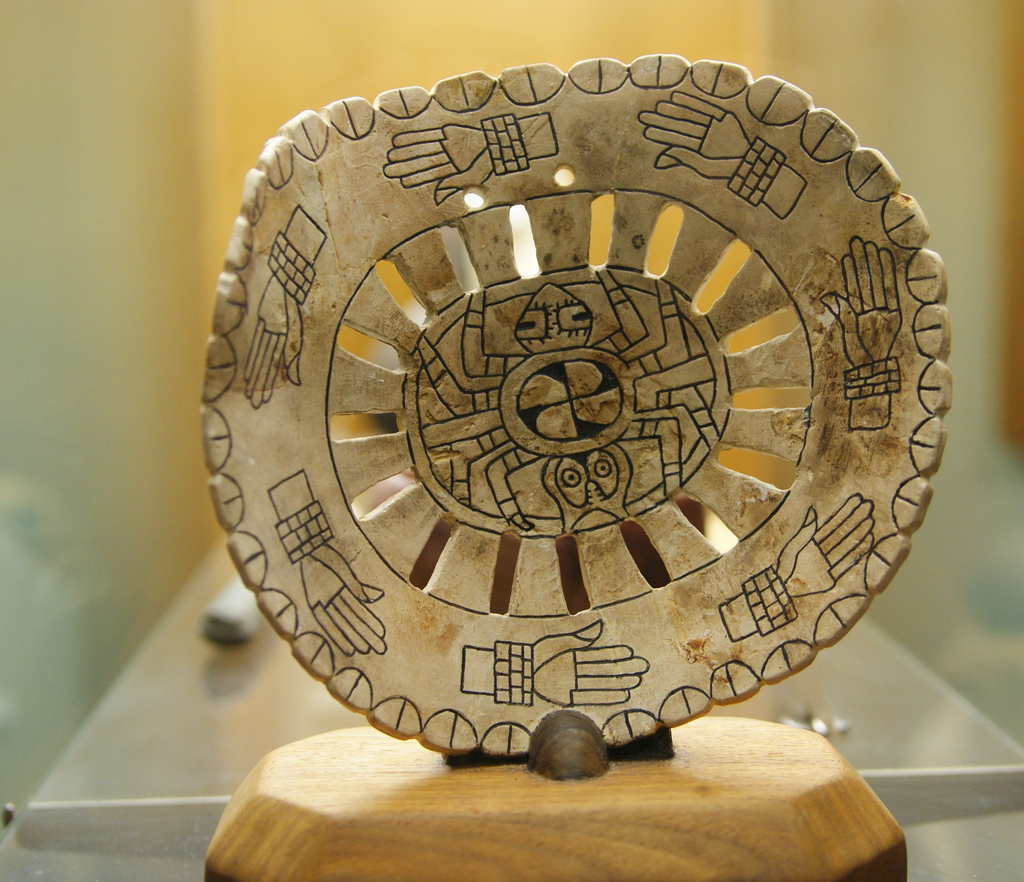 The Journey Museum and Learning Center
Take a couple steps back into the history of humanity at The Journey Museum and Learning Center. Glance into the past with prehistoric dinosaurs in the Paleontology section, marvel at Earth's best-kept secrets as you stroll through the Geology department, soak in all the artifacts from thousands of years ago as you immerse yourself in the Archaeology area. Read the untold stories of Native Americans and gain incredible insight at the history of our beautiful Black Hills. Discover what it means to be human, where our species has come from, and where it's headed.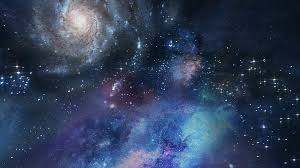 South Dakota Air and Space Museum
Aviation truly takes flight as air and space exploration comes to life at the South Dakota Air and Space Museum. See the transformation from past to modern technology and learn what's still to come. From mid-May to mid-September, tours of the Ellsworth Air Force Base are offered. This legendary exhibit celebrates the military personnel that have sacrificed so much for our country, artifacts that detail the American aerospace journey, and shows the future that ingenuity and innovation will drive.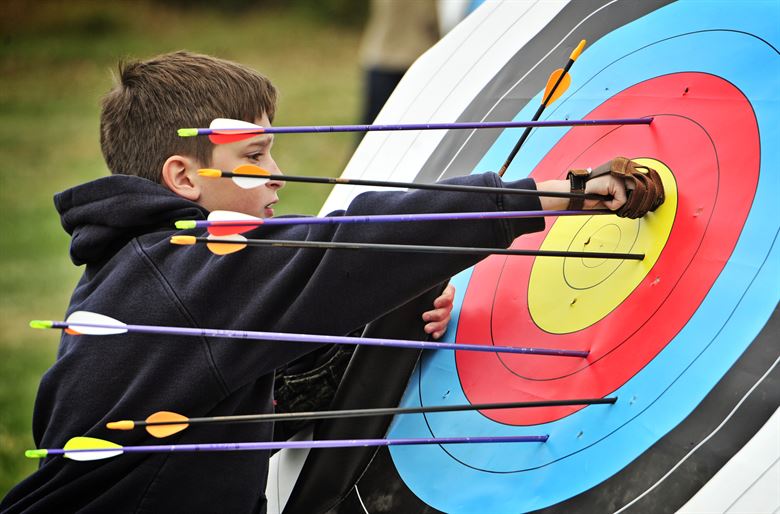 Outdoor Campus West
Witness and partake in the bountiful amount of outdoor activities that rural South Dakota holds, while still in Rapid City. Outdoor Campus West literally places learning in your hands. It's the perfect spot for your child's first archery, shooting, camping, fishing, or rowing lesson. It offers all the resources for fully equipping your next outdoor adventure.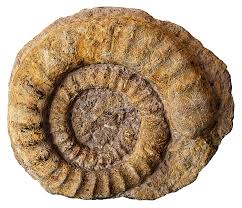 Museum of Geology
Fossils, skeletons, and mineral displays have never been closer. At the Museum of Geology, you can gaze upon fascinating mounted dinosaurs, mammals, marine reptiles, and fish skeletons. Lean in and you will be inches away from rarely seen fossils, arranged in different era dioramas, from the White River Badlands. Allow the sparkling mineral and meteorite displays to take you back to thousands of years ago. The Kids' Zone offers a hands-on experience for children as well as popular annual events, including "Night at the Museum" (fall) and "Dinosaur Extravaganza" (spring). Guided tours are available in addition to summer Paleontology and Geology camps for high school students.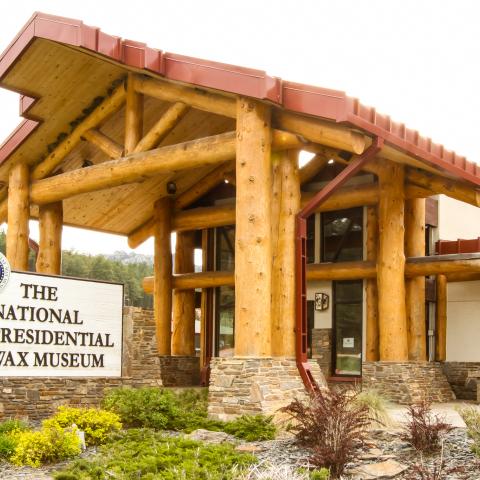 National Presidential Wax Museum
Just minutes from Rapid City, the National Presidential Wax Museum is located in the historic city of Keystone. More than 100 life-size wax sculptures of the nation's greatest leaders can be found in the halls of this museum. Follow the story of America through these pieces of art made by famous sculptors, like Katherine Stubergh.