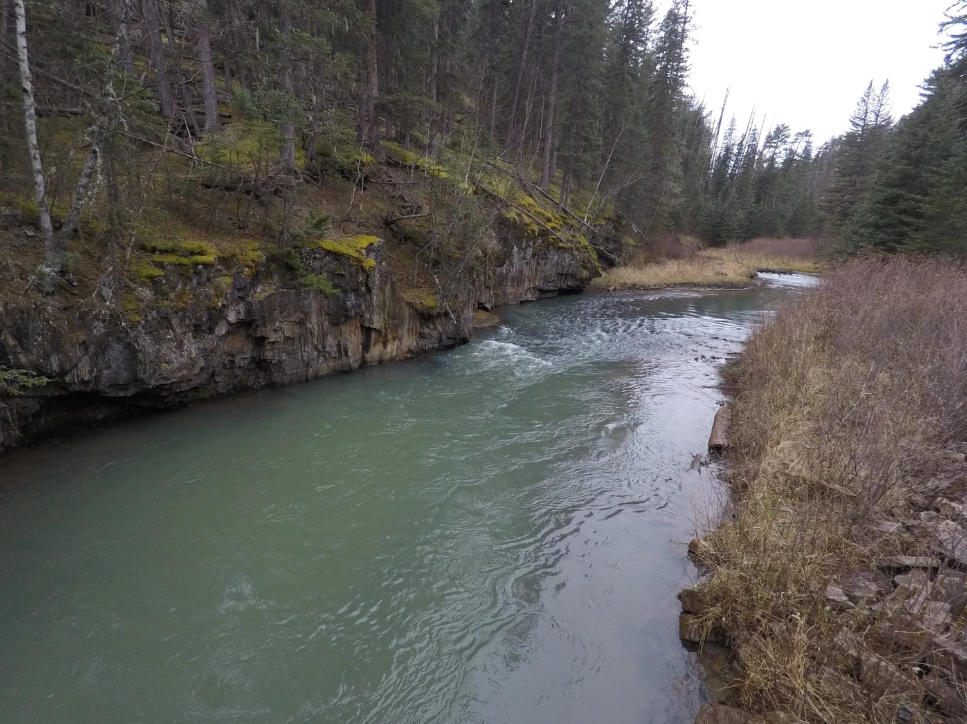 Traverse alongside Rapid Creek, where you will be immersed in the maze of several Black Hills gulches and trout will be just waiting to be caught in the deep pools.
The Deerfield Lake trail is overall 23 miles long, but this write-up is just about the section of the trail that starts at Silver City where Rapid Creek flows into Pactola Reservoir, and follows the creek upstream to where Slate Creek converges, about 2.5 miles from the trailhead. You could follow the trail markers #40 go from the Silver City Trailhead all the way to Deerfield Lake which is 18 miles long.
To get to Silver City turn west off of Highway 385 about 4 miles north of Pactola Reservoir onto Silver City Road. The town is about 5 miles off highway 385. Once in town you will see a sign directing you to the trailhead, it is straight ahead on the road you came into town on.
Once you park your car, you will follow an old road bed for about a half mile following the trail markers. Then the trail eventually narrows to a single track through the woods following the creek. The trail crosses the creek numerous times on well constructed bridges. Along the way if you are a fly fisherman you will discover numerous holes and pools to throw a line and drop a fly, and do your best to catch a nice brook, brown, or rainbow trout!
As you walk through the main canyon you will see numerous other gulches shooting off in all directions. There are steep slate rock walls, towering pines, along with willows, aspens and other deciduous trees lining the banks of the creek. It is a beautiful area anytime of the year, but fall is a great time, with not as many people hiking, good fishing, and leaving changing and falling.
This trail is open to horses, mountain bikes, and hikers, so please use trail etiquette and follow LNT principals.
PACK LIST
Camera
Fly Fishing Gear
Snacks
Water
Hiking Buddy
Hiking boots/shoes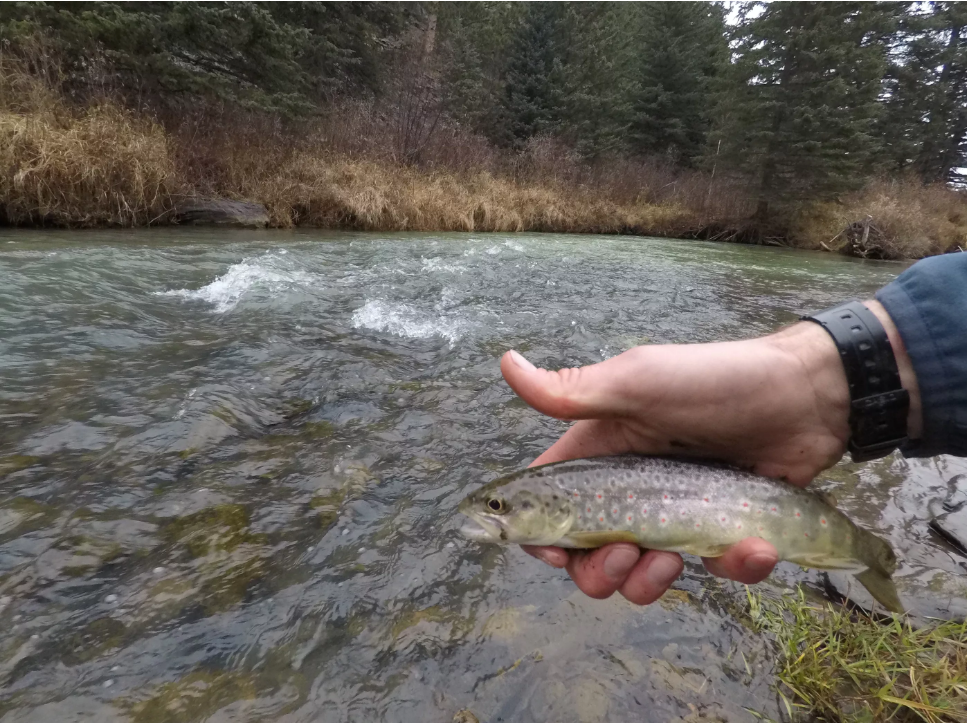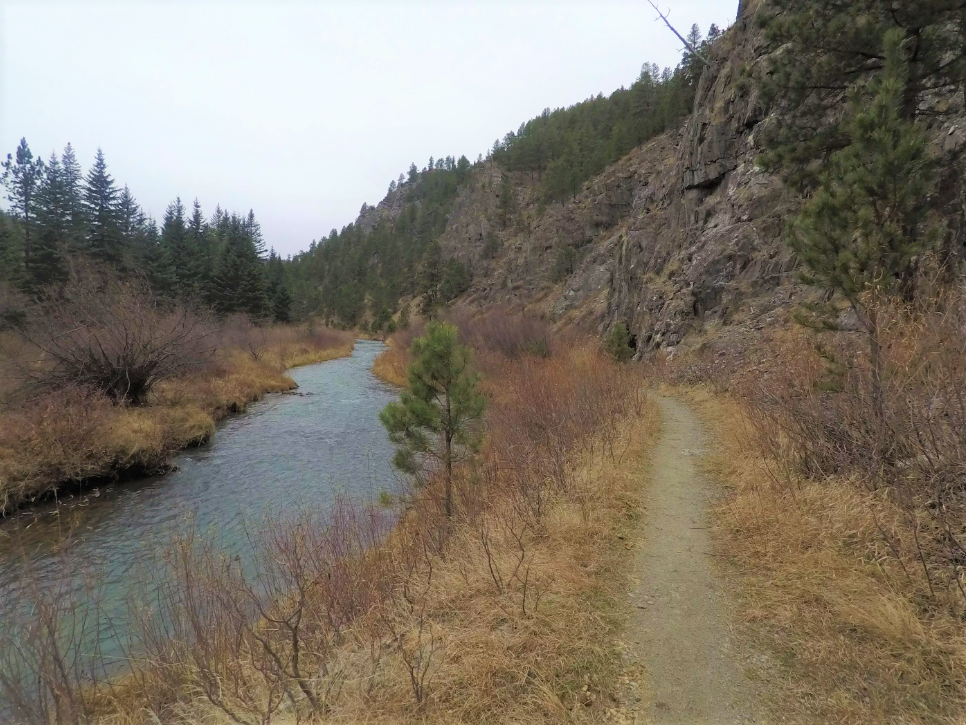 To learn about more adventures that this crazy beautiful world has to offer, check out the Outbound! https://www.theoutbound.com/south-dakota/hiking/hike-the-deerfield-lake-trail-to-slate-creek-convergence
~~~~~~~~~~~~~~~~~~~~~~~~~~~~~~~~~~~~~~~~~~~~~~~~~~~~~~~~~~~~~~~~~~~~~~~~~~~~~~~~~~~~~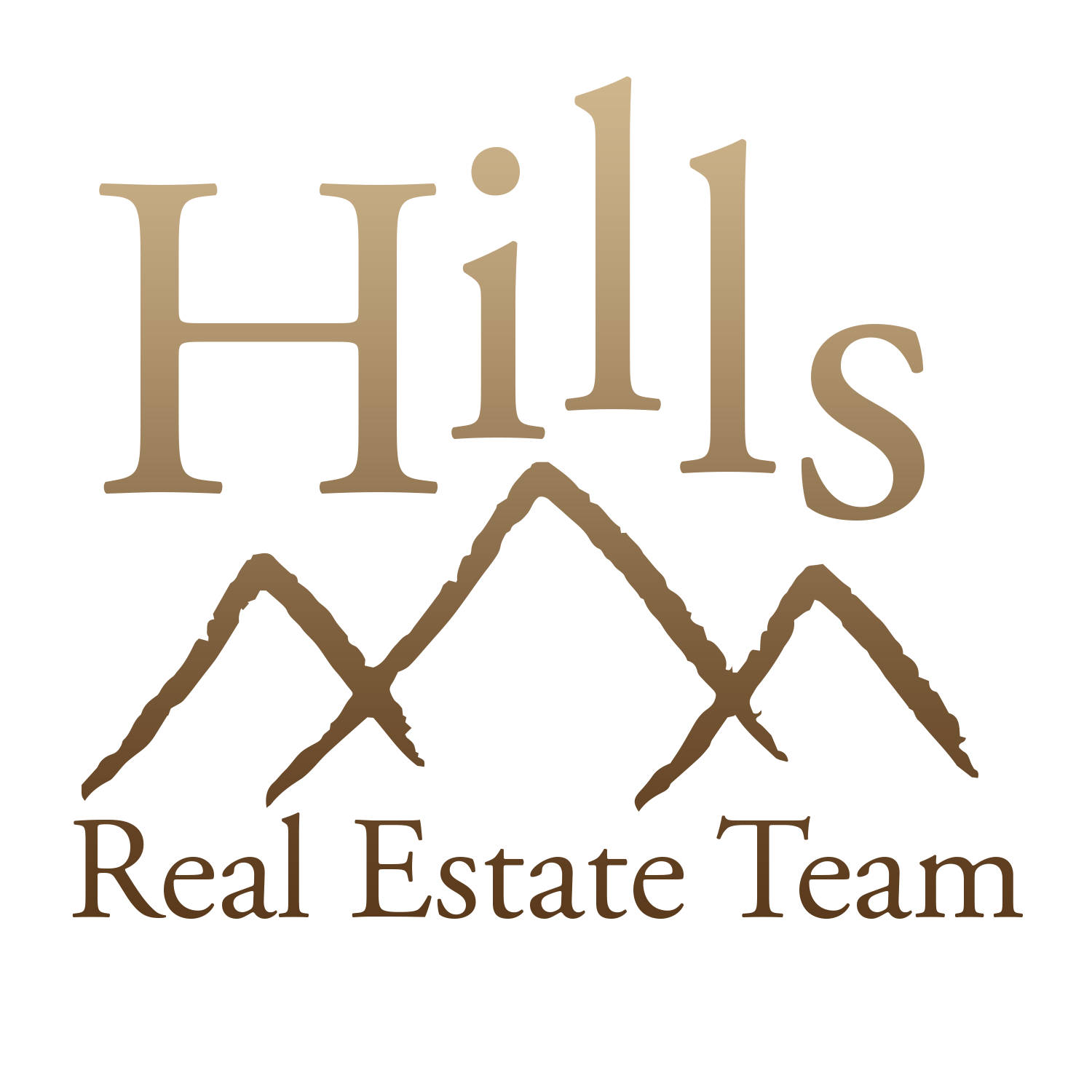 The Hills Real Estate Team of Keller Williams Realty is here to help you with all of your Real Estate needs. With our combined 18+ years experience in home sales and negotiations and a vast knowledge of these areas, we are the team to help you sell your current home and/or buy your forever home! Because we have a team at our hands we are more diversified, experienced and qualified to handle any real estate situation. Our education and experiences help us offer more specialties than any one person could.
To learn more, please visit our website at http://www.blackhillsproperties.net/meet-the-team. Please feel free to contact us via call, text or email at anytime. We are always open and available to help you no matter what your question or situation is.
Hills Real Estate Team - Keller Williams Realty Black Hills
605-939-0306
info@hillsrealestateteam.com
Office Locations:
Rapid City, SD
Sioux Falls, SD
Bozeman, MT