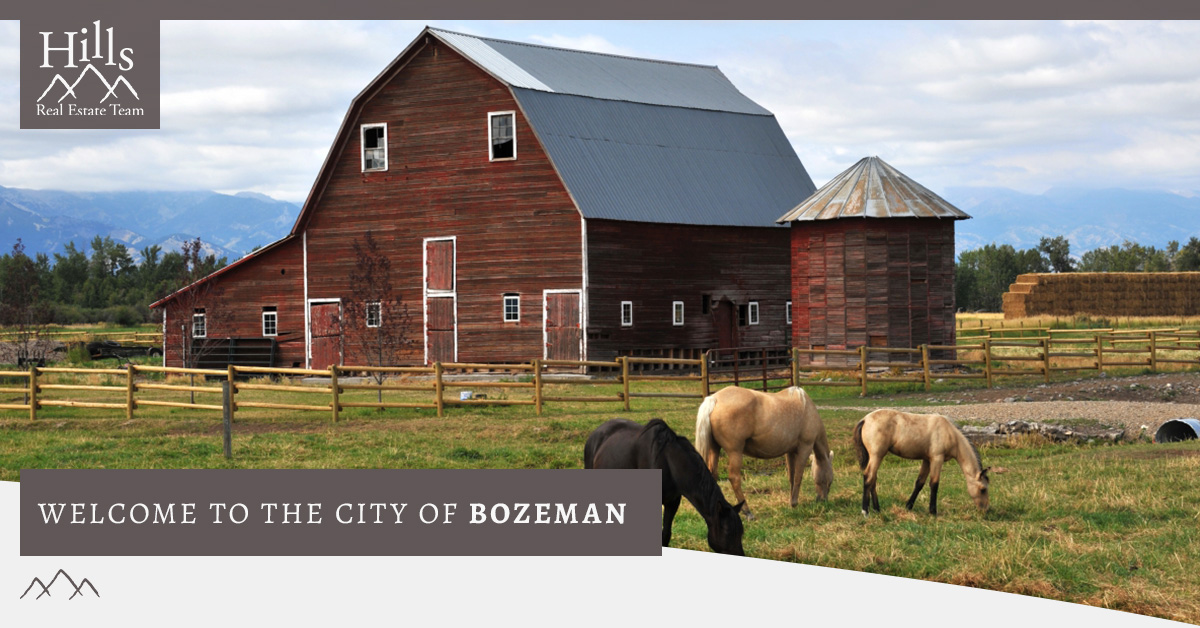 When traveling through the Gallatin mountain range of Montana, you'll find the city of Bozeman. This growing city captures that classic frontier town spirit while still offering all the luxuries of a big city. The real estate agents with the Hills Real Estate Team are excited to help home buyers find a property for sale in Bozeman so that they can be a part of this dynamic community. You can get to know Bozeman by glancing over our blog post.
Schools In Bozeman

Part of the reason that so many people are attracted to Bozeman is its fine network of schools. The city has schooling opportunities from preschool through high school and is even home to Montana State University. Bozeman's public schools are committed to student achievement, building strong communities, and creating a climate of respect and active learning. There are 53 schools to send your students to for all of their educational needs, ensuring that you'll find the right fit for your student no matter their stage in school.
Bozeman's Downtown District

The heart of any great city lies in its historic downtown district and Bozeman's ranks among the best. From top-quality restaurants and hotels to hole-in-the-wall shops and breweries, there is something for everyone in downtown Bozeman. Throughout the year, you'll find a variety of fun events and activities suitable for the entire family. Within walking distance of the center of downtown, you'll find access to the history museum, the Children's Museum, and a variety of parks. At the edge of the downtown district, you'll find other community institutions like the Bozeman Public Library and even the well-known Museum of the Rockies.
Recreation In Bozeman

There's no shortage of things to do in Bozeman, and the region is known for its wide range of recreational opportunities. You'll find recreational programs for residents of all ages, ensuring that everyone in your family can find something to keep themselves busy. Given its proximity to many amazing mountain ranges, and even world-class national parks, Bozeman is truly an outdoor paradise for those who love hiking, backpacking, biking, and more.
Homes For Sale In Bozeman


If Bozeman sounds like somewhere you'd like to call home, why not look for a home for sale there? While Bozeman is a growing community, that doesn't mean that there isn't room for you and your family! The Hills Real Estate Team is always listing homes for sale in the Bozeman-area, and we regularly host open houses for our listings as well. While we cover the entire Black Hills region, we're happy to have a real estate agent who specializes in the Bozeman area.
If you're new to the home buying process, you can review our buyer and seller information. We offer insights into how to prepare for a home, organize your finances, as well as important information surrounding mortgage rates, and more.
The Hills Real Estate Team is excited to help you find the perfect home for sale in Bozeman. Connect with our team of Keller Williams real estate agents today, and let us help you move into your new home!