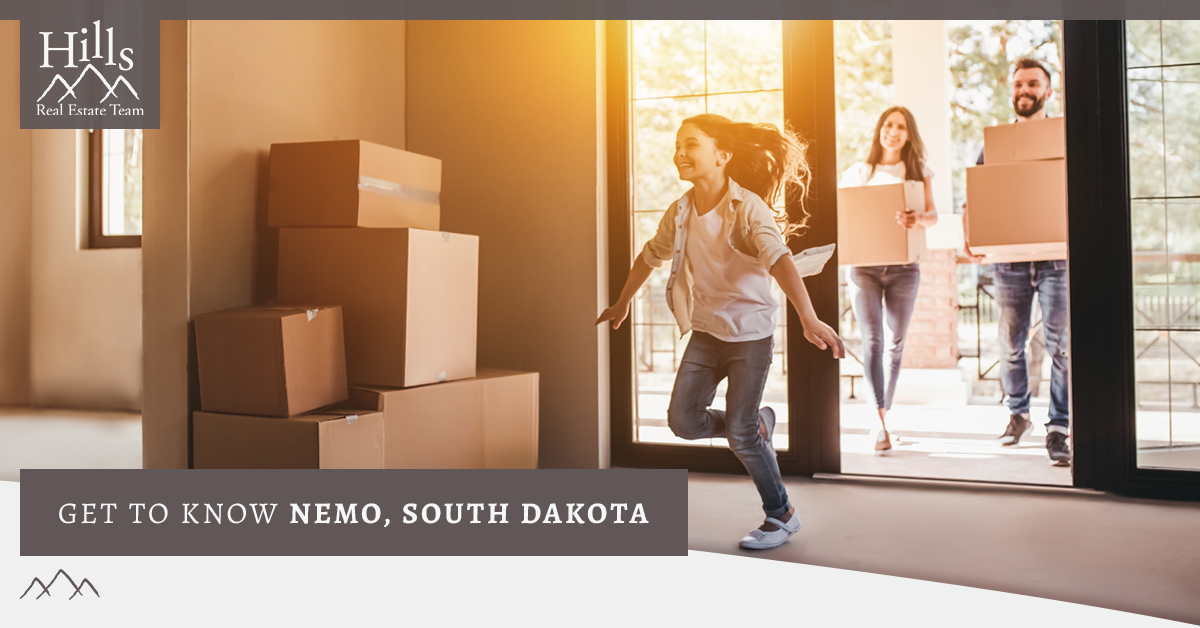 South Dakota is quickly becoming a popular destination for tourists and home buyers alike. With its combination of rugged outdoor vistas and modern amenities, it's natural for everyone to feel at home in this wonderful state. But for those looking to live outside of the "big city" that is Rapid City, there are plenty of options. It's no wonder then that many people have started looking for real estate in places like Nemo. Located just 40 minutes west of Rapid City, Nemo is a beautiful, unincorporated community that offers a chance to live in a place that prioritizes a connection with nature.
What Kind of Real Estate is Available in Nemo, SD?
Nestled into the eastern edge of the Black Hills National Forest, Nemo is a small community, with fewer than 600 people living there according to the 2010 census. This means that Nemo is ideal for those looking for a quiet place to live. When looking for homes and land for sale in Nemo, you'll find plenty of cabins and untouched acreage. This means you can enjoy your home in Nemo as your own private retreat from the hustle and bustle of the world or make use of a cabin as a vacation home for special occasions throughout the year. You'll also find smaller homes for sale in Nemo. These homes are ideal for those looking for a starter home or simply a place to retire too.
What is there to Do in Nemo?
Despite its small size, there's plenty to keep you busy throughout the year in Nemo. Given that it's in the heart of the Black Hills, it's a natural base camp for avid outdoors people. From fishing to hiking to backpacking to hunting and everything in between, you'll love how close you are to these great outdoor activities while living in Nemo. For fun weekend excursions, consider visiting nearby attractions like the Wonderland Cave, which has one of the largest varieties of crystals in the area. For above ground activities, there's the beautiful Pactola Lake. Here, you can enjoy all of your favorite water sports like tubing, wakeboarding, jet skiing, and more!
A Brief History of Nemo
Like much of South Dakota, Nemo was first established at the end of the 19th century. The first settler laid their roots there in 1877. While the town had a few residents when it was first established, it experienced a minor boom in 1898 when a logging company opened up nearby, offering a chance for employment. In Lead, just 30 miles away, there was gold mining, which also drew people to Nemo and surrounding towns. Today, it is a regular stopping point for those traveling through South Dakota on their way to Rapid City or Deadwood.

Looking homes and land for sale in Nemo? Get in touch with the real estate agents at the Hills Real Estate Team! With years of experience and first-hand knowledge of the Black Hills region, we can quickly and easily help you find your dream home. Contact us today!