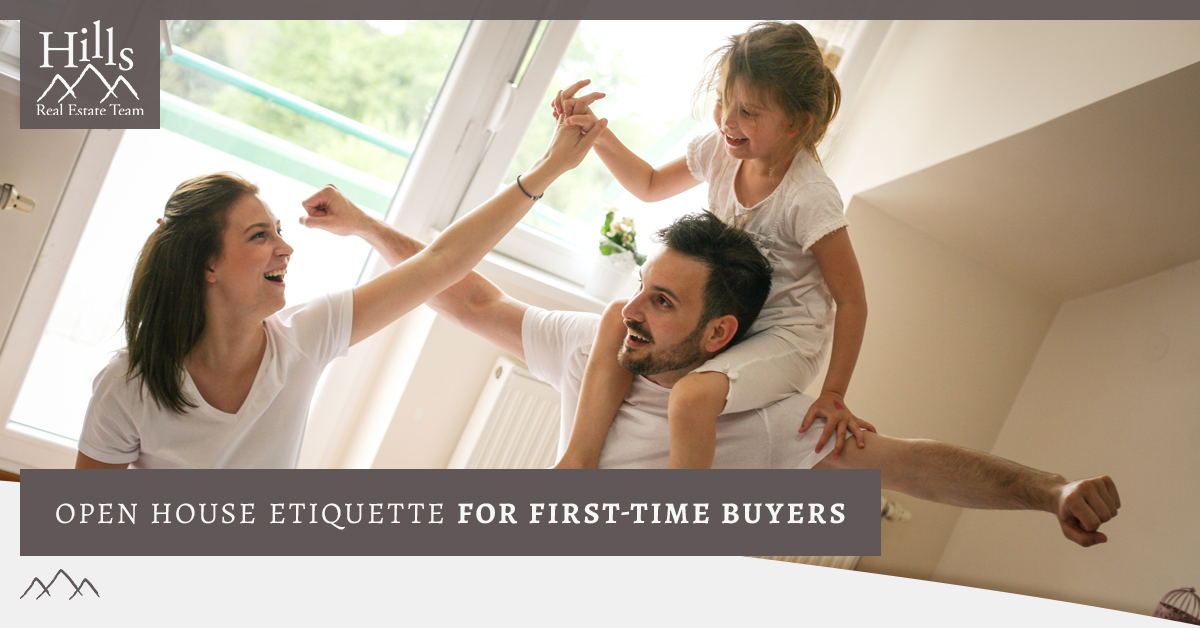 For those on the hunt for their first home for sale, the process can feel a little overwhelming. There are pages of online listings to pour through and a myriad of different real estate agents to contact. One of the best ways to start your home buying adventures, and certainly one of the most fun, is to attend an open house. The Hills Real Estate Team hosts open houses all over Rapid City, but if you've never been to an open house, you may not be sure how they work. That's why our real estate agents have put together this quick guide.
Dedicate A Day To It

It's not uncommon for real estate agencies to host several different open houses on the same day, so you can commit an entire day to just attending different events. Build a schedule of when the different open houses start and give yourself plenty of time to travel between showings. If possible, arrive right as the open house starts, if not a few minutes early. This will prevent you from having to maneuver through crowds of other potential buyers. It also means that you'll get more attention from the real estate agent should you want it.
Dress Appropriately

This might seem like an odd thing to consider, but remember that just because this is an open house doesn't mean that it isn't someone's home. Consider yourself a guest in these spaces and dress appropriately. If in doubt, wear whatever you wear to the office every day. While you might dress down in your own home, you'll want to look together during the open house. The real estate agent will take you and your questions more seriously that way. You'll also want to dress in comfortable clothing, as you'll likely spend most of the day on your feet if you're stopping at several open houses.
Respect The Host And The Space

Depending on the agent and how many viewers there are, you might interact a lot or very little with the host. In either case, make sure to greet them and be polite. Similarly, respect the space that you're in. While you're welcome to check for storage space, this isn't the time to rifle through someone's private belongings. Don't open cabinets that look like the owner wants them to stay closed. In the same vein, make sure that you ask before you take any photos or videos of the property. The host will let you know if this is an OK practice. If the home has been staged, it will likely be ok, but if the home still has the owner's own furniture in it, the owner may not be comfortable with the idea of photos being taken.
Keep It Professional

There's no denying that real estate agents are personable, their love of people is one of the reasons they got into their line of work. However, an open house isn't really a social gathering. Make sure your questions stay focused on the home for sale and don't divulge anything that might affect your ability to bargain with the owner on the price of the property later.
Save Your Discussion Of The Property For Later

Consider the open house as a time to gather information only. While you might make a decision about the property as you move from room to room, don't express these views until after you've left the property. If you speak poorly of the property while inside it, you might offend the homeowner themselves or the agent. We suggest saving your discussion about the property for when you're driving away from the open house.

Find Homes For Sale In Rapid City With Us

If you're looking for homes for sale in the Rapid City area, we invite you to work with the Hills Real Estate Team. With years of experience and a close familiarity with the area, we can help you find the home of your dreams. Our real estate agents host open houses in Rapid City throughout the year, allowing you to explore the area's beautiful homes, and to meet our real estate agents in person. Start your search for your next home by contacting our real estate agent in Rapid City today.