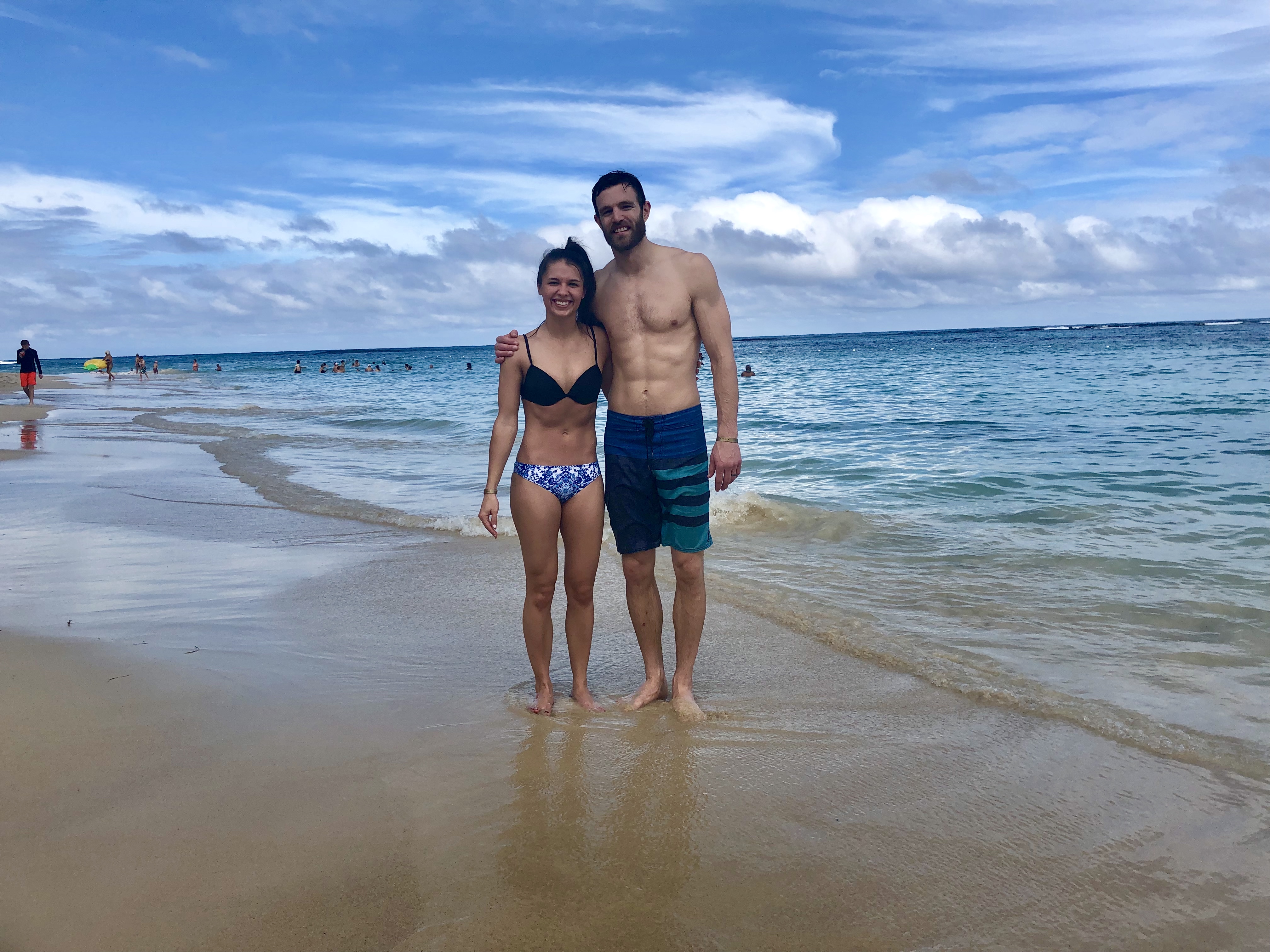 Being the small town kiddos that we are, an all-inclusive resort in a tropical place was a foreign concept to us . . . but one that we adapted to rather quickly. All-you-can-drink drinks (we drank responsibly) from 10 a.m. - 12 a.m., all-you-can-eat jerk chicken huts scattered across the beach (so we didn't even have to leave the beach to grab lunch), and let's not forget activities for days: paddle boarding, pedal boating, wind sailing, kayaking, and snorkeling. We hardly knew where to start when we got there! Although, in a much more real sense, we knew exactly where to start since we arrived just before 10:00 p.m. and were exhausted and hungry from traveling all day. We quickly checked in, dropped off of our suitcases, scrunged up everything we could get our hands on at the buffet, and it was lights out by 11:15 p.m.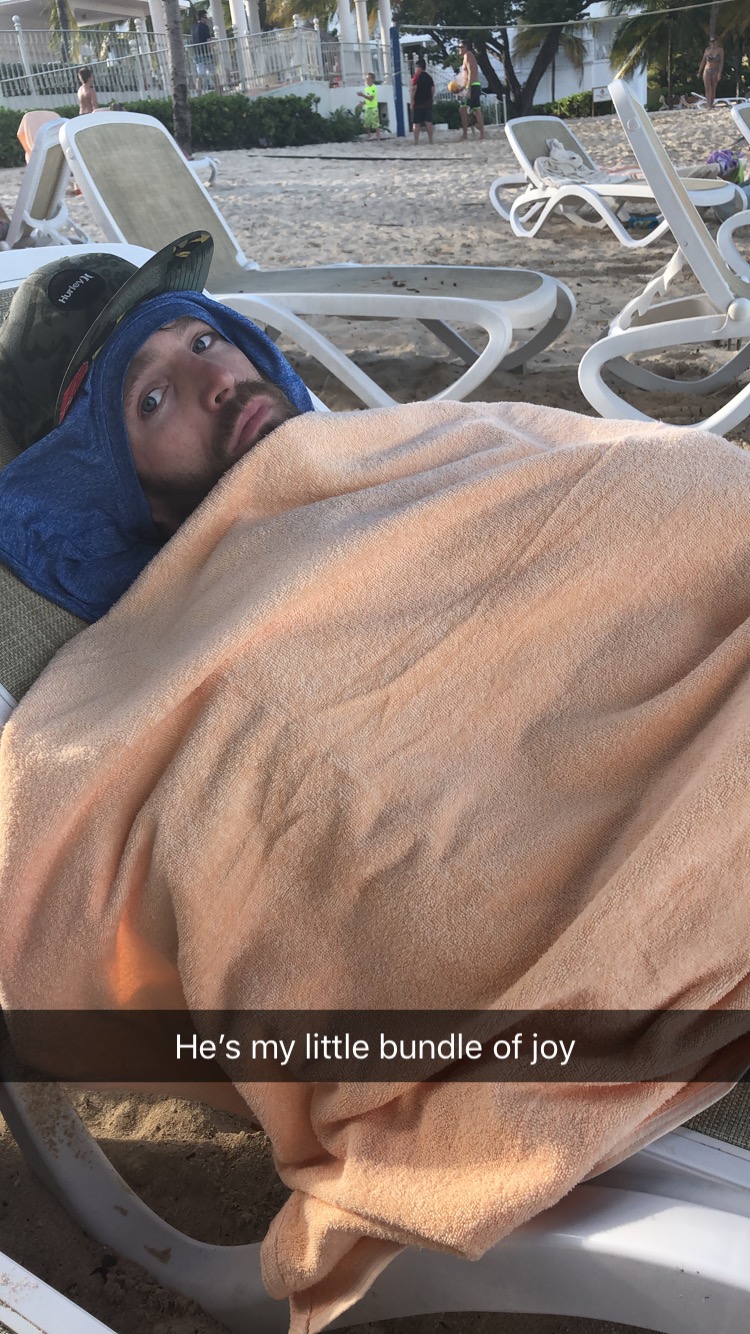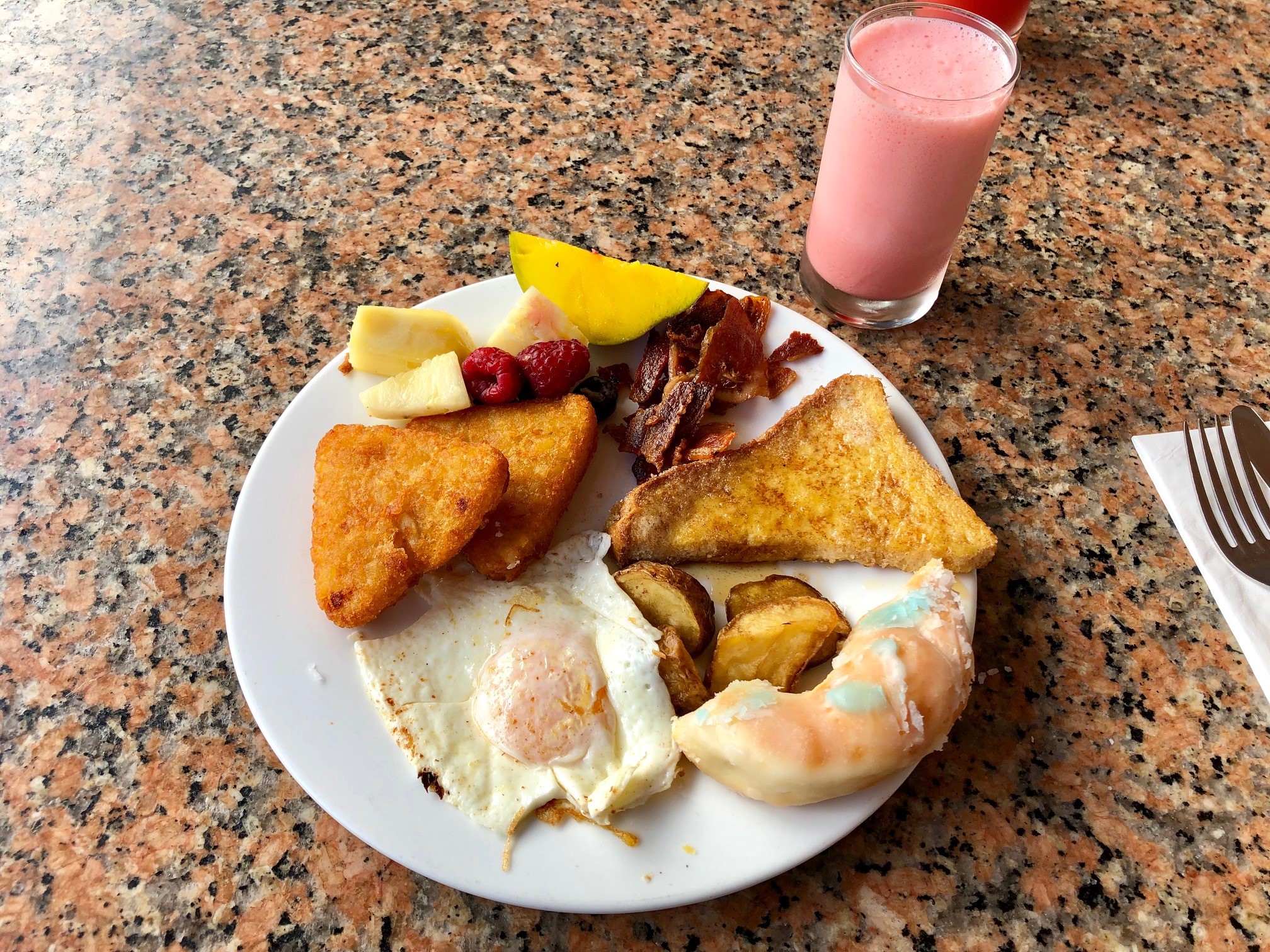 Having back-to-back days with nothing scheduled was such a treat for us Parsons. We got to sleep in (something I enjoy much more than my counterpart), enjoy a full breakfast (complete with more than 2 strips of bacon, a strawberry banana smoothie, and an iced mocha - making it a perfect way to start the day), strolled along the beach, and explored the resort. We ended up taking it very easy, sitting out in the sun (mostly burning/frying - how did we forget to pack Aloe Vera?), making an epic sand castle, playing tennis, and enjoying a nice romantic supper.
Throughout the week, we enjoyed beach time every day, along with iced mochas, tropical drinks, and of course, jerk chicken. We also indulged in midnight swimming, crab hunting, beach Zumba, pedal boating, paddle boarding, and impersonating The Office's Michael & Jan in Jamaica (with roles reversed). We enjoyed a chill evening of Bingo, another night of the most rambunctious steel drum performance you've ever seen, and yet another of karaoke (with variety from a questionable interpretation of "I Want It That Way" by the Backstreet Boys to a could-not-be-more-spot-on rendition of "Delilah" by Tom Jones) We went on a snorkeling, party boat excursion to the infamous Dunn's River Falls. A catamaran took us to a vibrant & lively reef, where we snorkeled for about 45 minutes, before trekking up a rushing 180 foot waterfall. We danced to some popular American tunes on the boat ride back, and one of the boat's crew asked if anyone was celebrating a birthday or anniversary. I told them Isaac and I were on our honeymoon, and they had the whole boat party surround us as we danced to Ed Sheeran's "Perfect". It was such a sweet thing!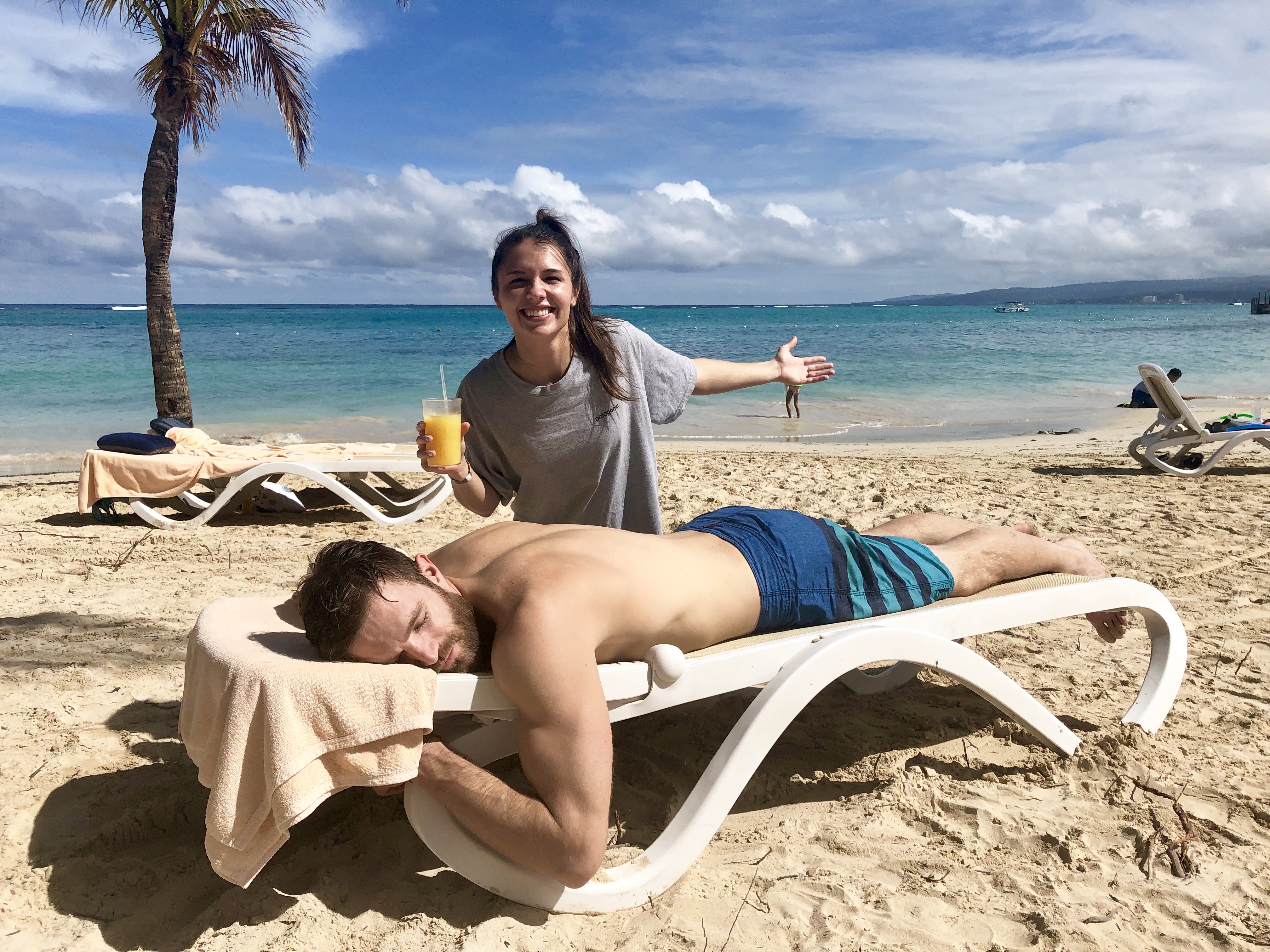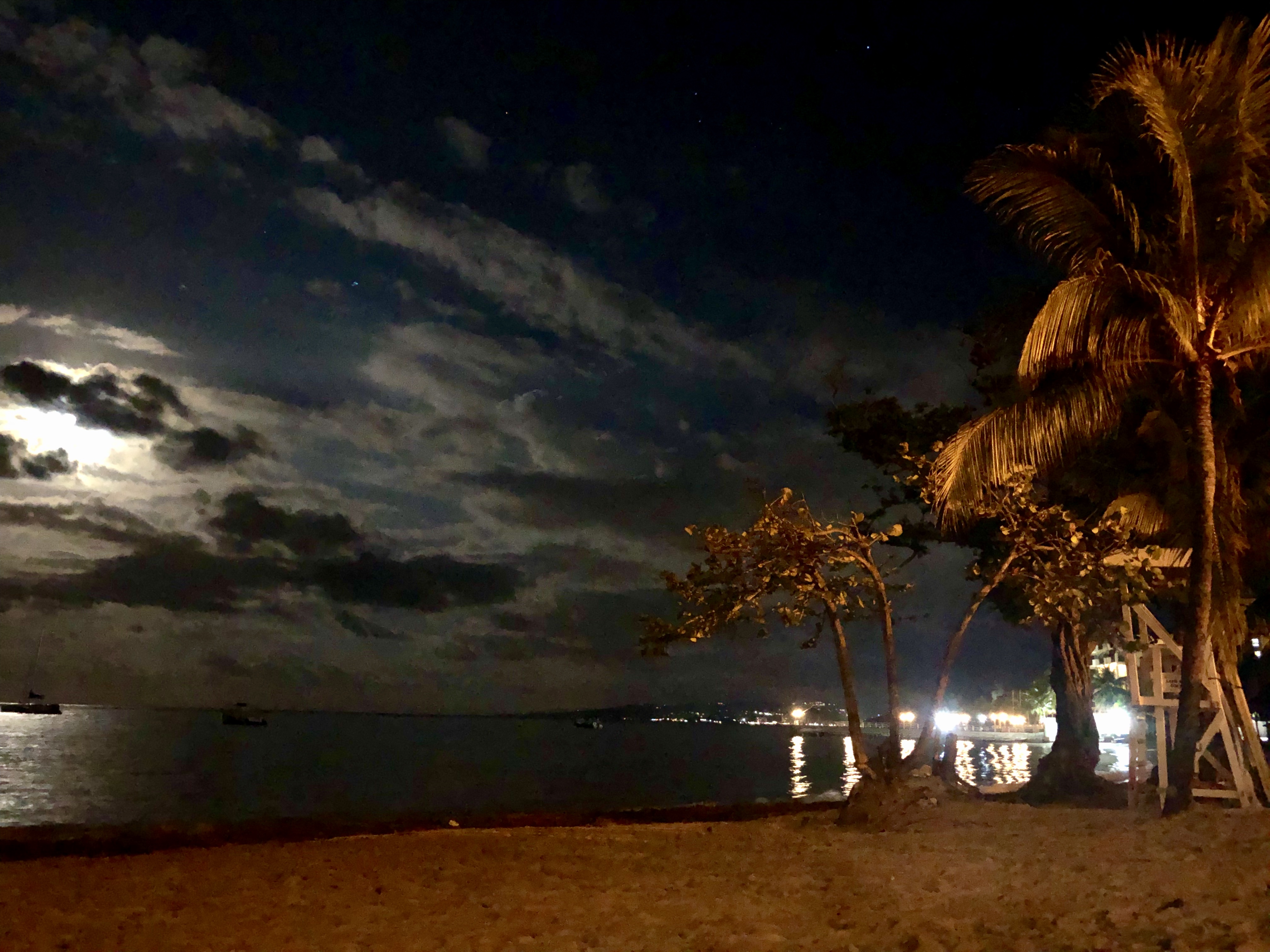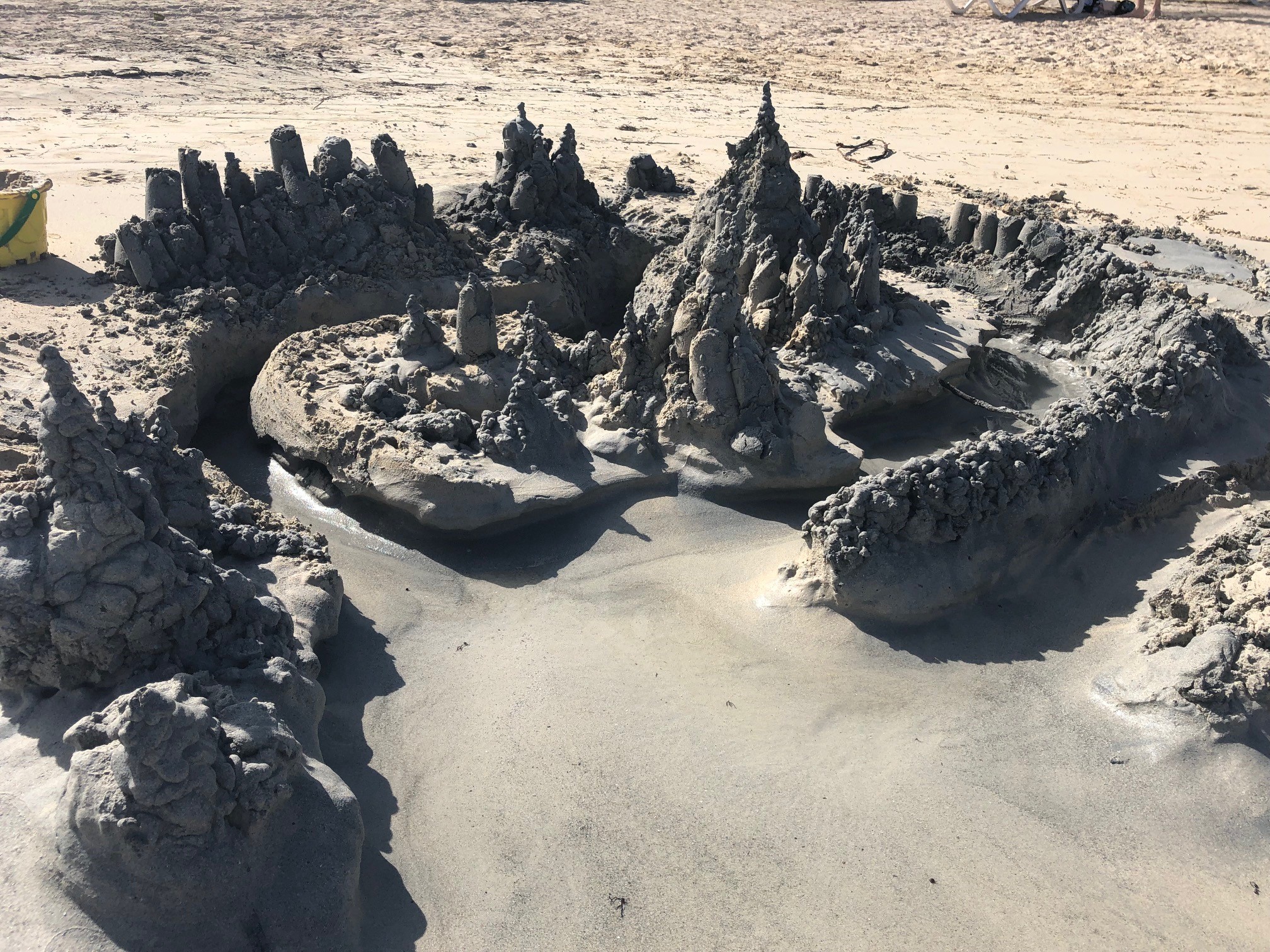 It was definitely a different experience for us to be away from our families and our snowy homes for Christmas. Both of us had never been away from our parents and in weather above 40 degrees for December 25th. There's something about it being with your new husband and basking in 84 degree warmth with the sun shining down on you that makes you at ease about the change of scenery. The Christmas Eve dinner that the resort put on was AMAZING . . .wow, wow, wow! The walking area outside of 3 different resort restaurants were covered in over 300 elegantly decorated tables, as was the entire pool area. The whole resort was already decorated to the T for Christmas, but for this special occasion, they set up a magnificent and huge Christmas tree, just outside of the dining hall. The Christmas Eve spread covered every kind of food you can imagine: mom's homemade cooking, steak dinner, pasta buffet, Asian cuisine, Mexican finger foods, American delights, a vast assortment of cheese and crackers, all kinds of fruit, and all the desserts to your heart's desire. I can't remember the last time my stomach was so full yet so content at the same time.
Unbeknownst to us, apparently you need wind to do any kind of sailing? Who would have thunk. That was a regret of mine from the trip. I wish we had gone for the sailing on a windy day instead of waiting until our last couple hours at the resort and crossing our fingers it'd work. It was slightly painful to wave goodbye to our RIU resort but also exciting to look forward to the adventures that the next couple days would undoubtedly hold.
Speaking of regrets, I felt like I planned the trip pretty well, but failed in a couple different areas. I thought well ahead on several different matters, ensured all our lodging and transportation was paid for months ahead of time and even booked our excursions well in advance. However, I did not anticipate the inconvenience of traveling on Christmas Day. We checked out of our resort Christmas Day at 11:30 a.m. and grabbed a taxi to the Ocho Rios bus station. But upon arriving, we were told that even though our tickets were issued for a 12:30 departure, there was no 12:30 p.m. bus on Christmas Day, only an 8:30 a.m. and a 4:30 p.m. That meant that we had to wait over four and a half hours for the next bus to take us to Montego Bay. This might have derailed me, but, lo and behold, the Ocho Rios bus station is located in a darling city square, where all of the nearby coffee shops, boutiques, and taco stands were open. Plus, it was a gorgeous day, and there was no one in the courtyard. Isaac and I got to walk around Ocho Rios, visit the harbor, play cards, read, and take a nap while we waited. I was very pleased with the amount of Vitamin D I got on this trip :)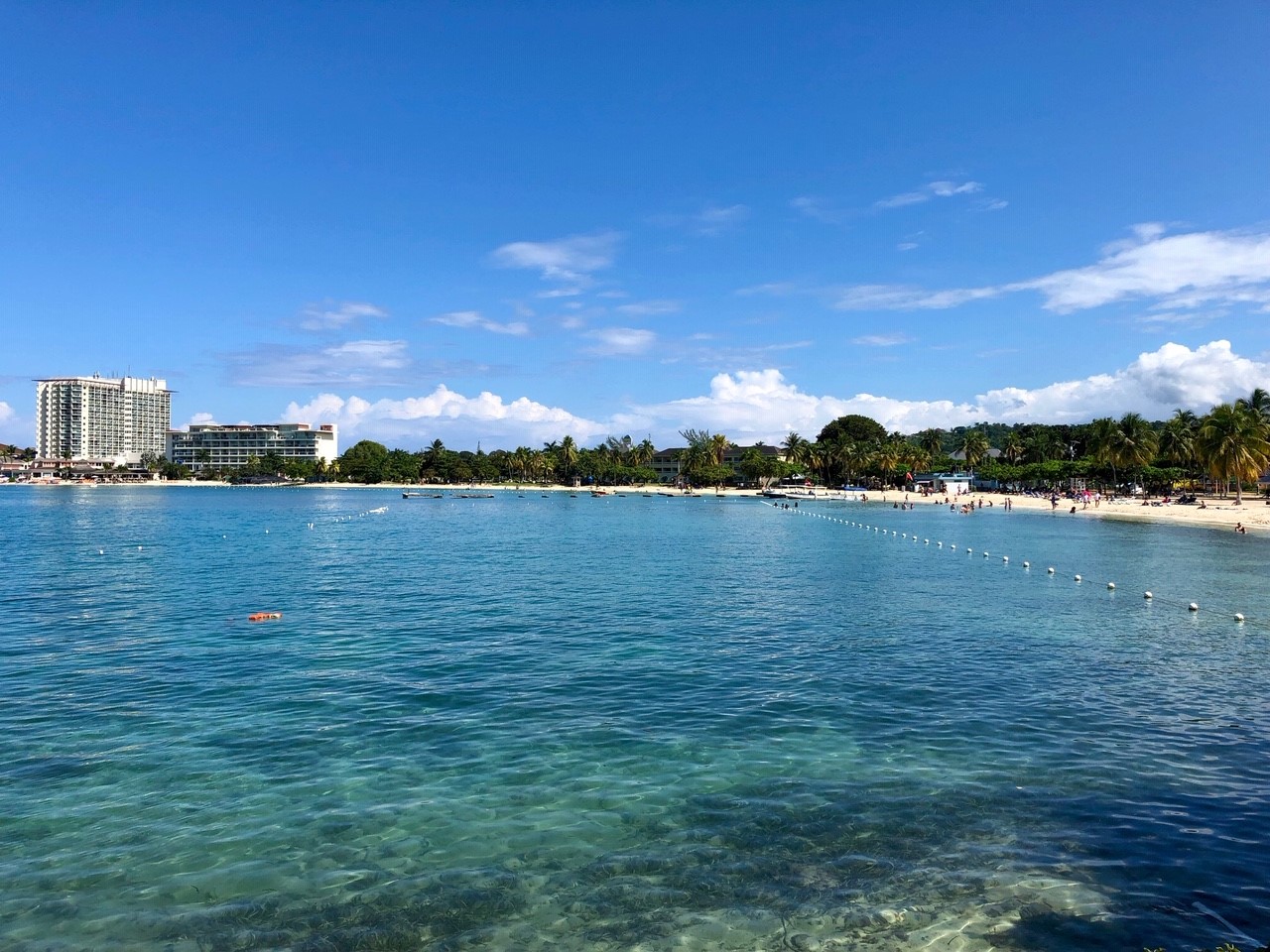 Once we arrived at the Montego Bay bus station, it proved very difficult to get a taxi. So difficult, in fact, that we never did, and one of the bus station employees had to give us a ride to our Airbnb. We paid him in a jerk chicken supper and tipped him well, but because of the delay, our Airbnb wasn't too happy that our 3:00 p.m. check-in became 7:45 p.m. We were so relieved to be able to unravel and relax after so much walking and traveling. We needed our strength for the upcoming days, because they would entail lots of walking!
We were determined to walk everywhere we could while in Montego Bay, as transportation costs and tips added up faster than we intended. We walked just under 3 miles one way both Wednesday and Thursday to get to our pick-up locations for river rafting and zip lining. Our dogs were barkin'! Luckily our drivers both days were very understanding and agreed to drop us off closer to our Airbnb when they were dropping us back off.
There were so many interesting and memorable people that we met! We met a fun-loving couple from Kentucky that revealed to us that Kentucky has terrible Kentucky Fried Chicken and that they only go to KFC when they're in Jamaica. One lady on our zip lining tour was a journalist from Chicago who has been kissed on the cheek by Idris Elba and has met Barack and Michelle Obama on multiple occasions. We laughed as one of the Jamaican zip lining helpers held a gecko in his hand for over 20 minutes, trying to convince a little girl to put it in her hand. We encountered so many friendly, hospitable Jamaicans that embraced the stereotype of "yeah, mon!". That was the ending to most of their sentences, and you really never heard the word "no". On multiple occasions, Isaac and I were offered that special grass, and declined on all occasions. Bob Marley and Usain Bolt are just as big of a deal there as one would imagine.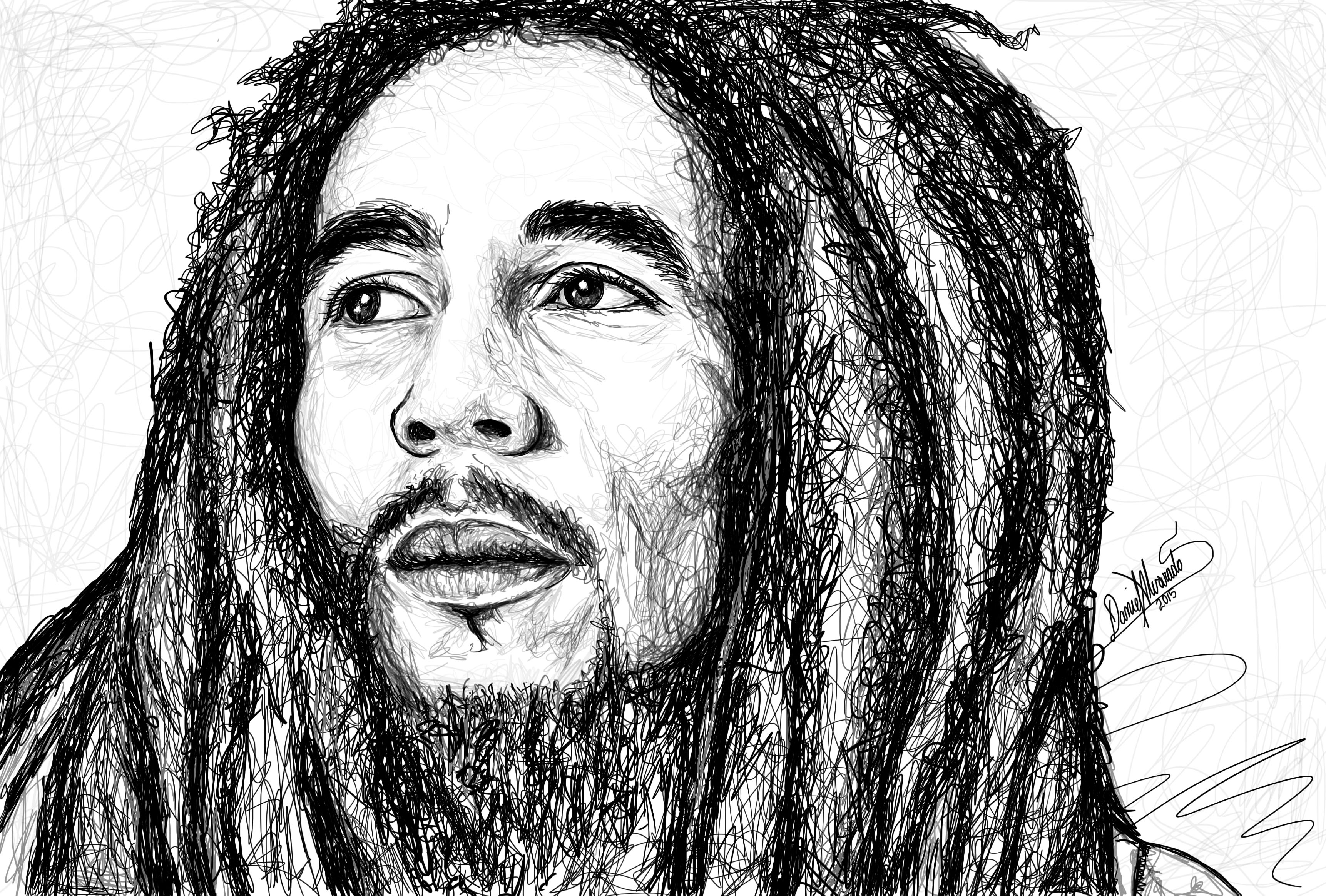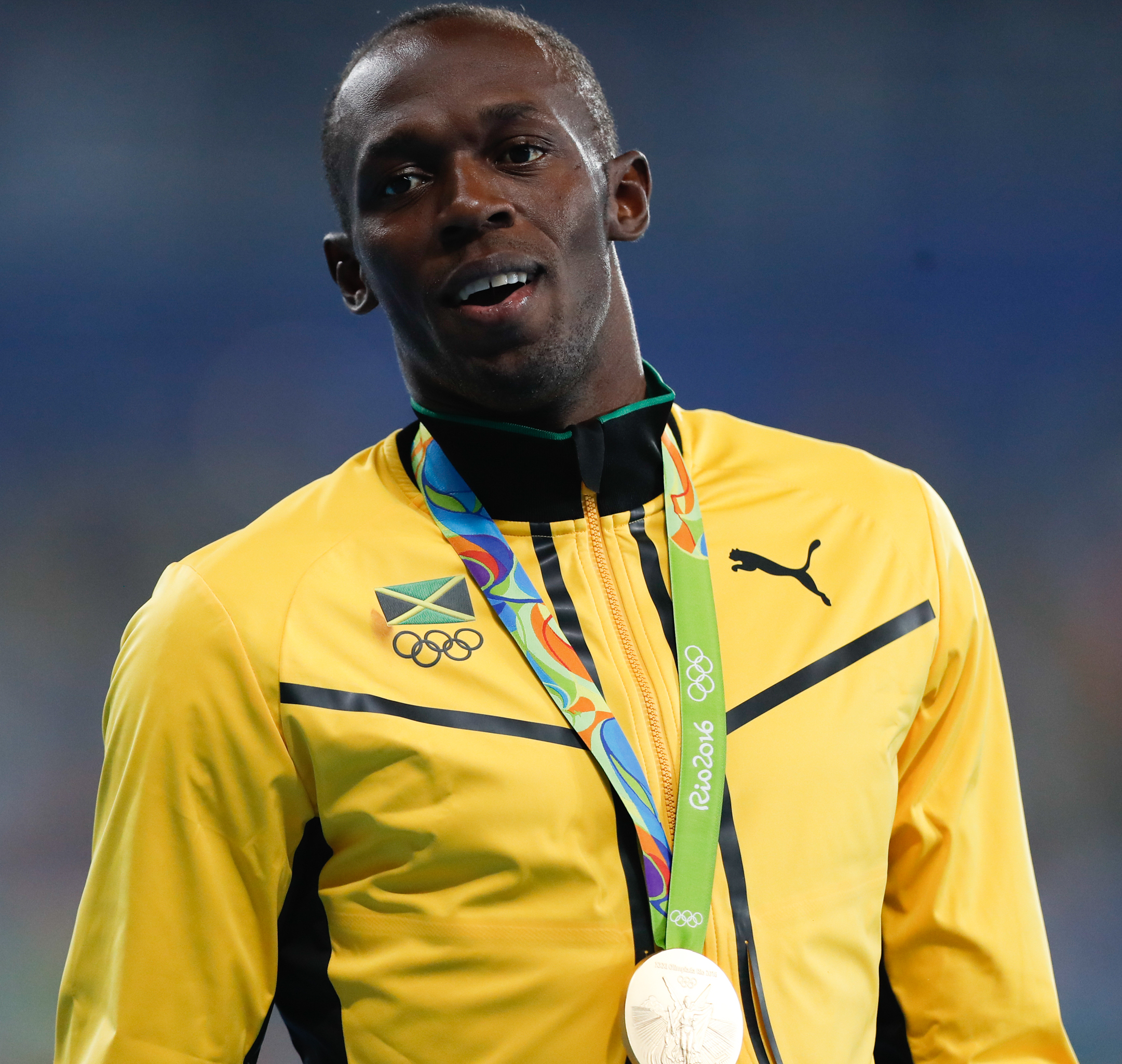 If you walk away from an all inclusive resort with only one takeaway, let it be this: we are incredibly blessed. Blessed beyond all measure. To never be wanting or lacking and to have every sort of entertainment right at your disposal. That is not a right but a privilege that much of our world may never be able to partake in. Isaac and I tried to talk as much as possible with the locals that we had the opportunity to meet. Most all of them told us that they have dreams about going to New York but had never been. International travel is not as readily accessible or doable for many Jamaicans, and even less of a possibility by many other third world countries. Count your blessings and thank God when you get the opportunity to see different corners of this awe-inspiring Creation.
Tips for those who are thinking about staying at an all-inclusive resort:
1. Do! :)
2. Plan for tip money. Agree with you significant other on how much you're going to tip different employees for their services.
3. If you're only going to be there for a short amount of days, try to look up the weather prior to your next day's planned activities (although Jamaican weather can and does change back and forth in the blink of an eye). You don't want to save the most exciting excursion for your last day and then not be able embark on it because of high tides, harsh waves, intense wind, etc.
4. If you're on the fence about whether or not you want to stay at an all-inclusive resort for your vacation (first of all, why are you thinking about this decision on a fence? Get to some flat, level ground so you can think more clearly), I'd recommend splitting it halfsies. Spend either the first or second half at an upscale all-inclusive resort and stay at a local Airbnb for the other half to get a more realistic, full and cultural experience (and let's face it . . . way more affordable!).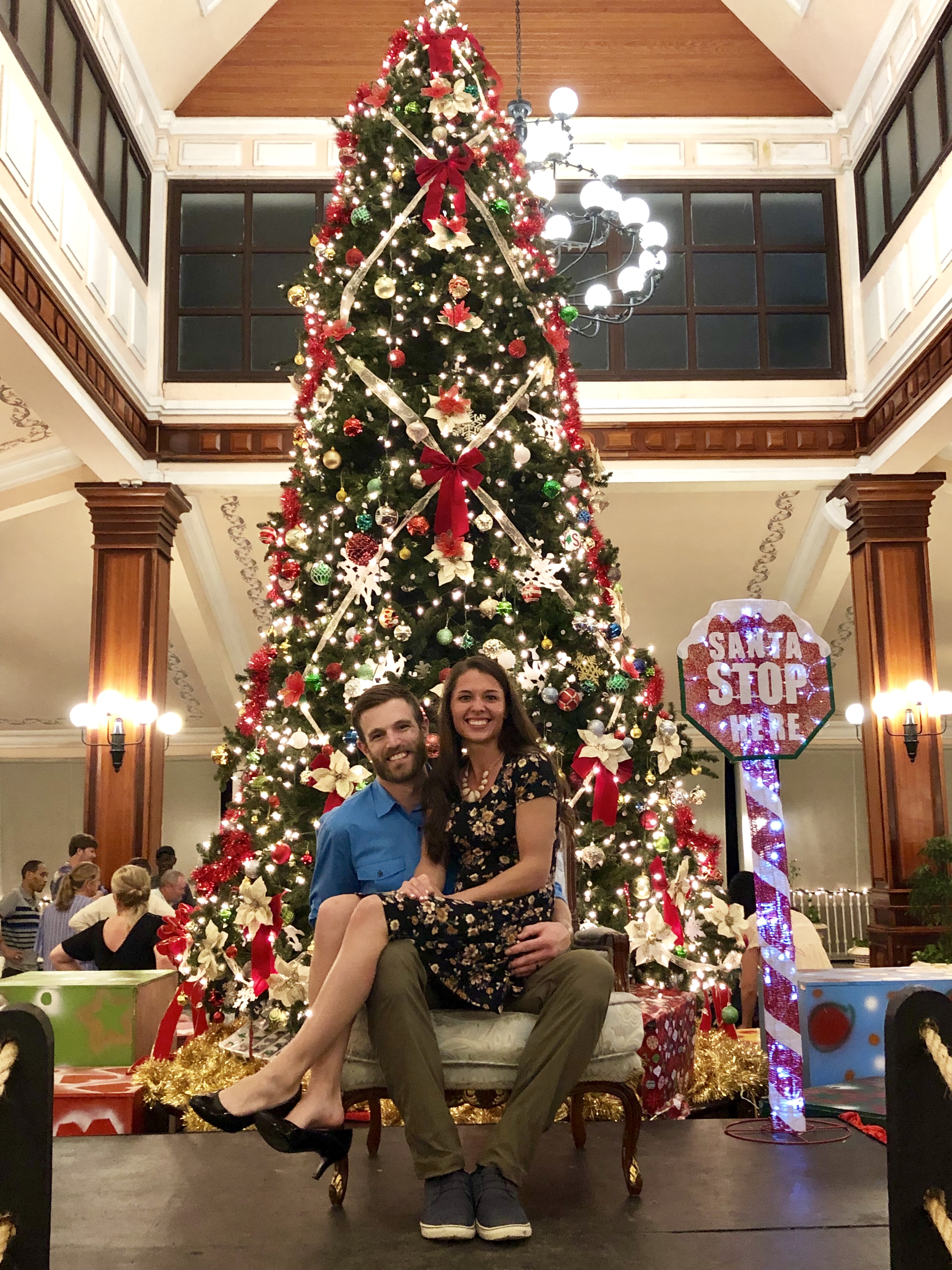 Check out highlights of our tropical getaway here! Isleen's Honeymoon Excursion
~~~~~~~~~~~~~~~~~~~~~~~~~~~~~~~~~~~~~~~~~~~~~~~~~~~~~~~~~~~~~~~~~~~~~~~~~~~~~~~~~~~~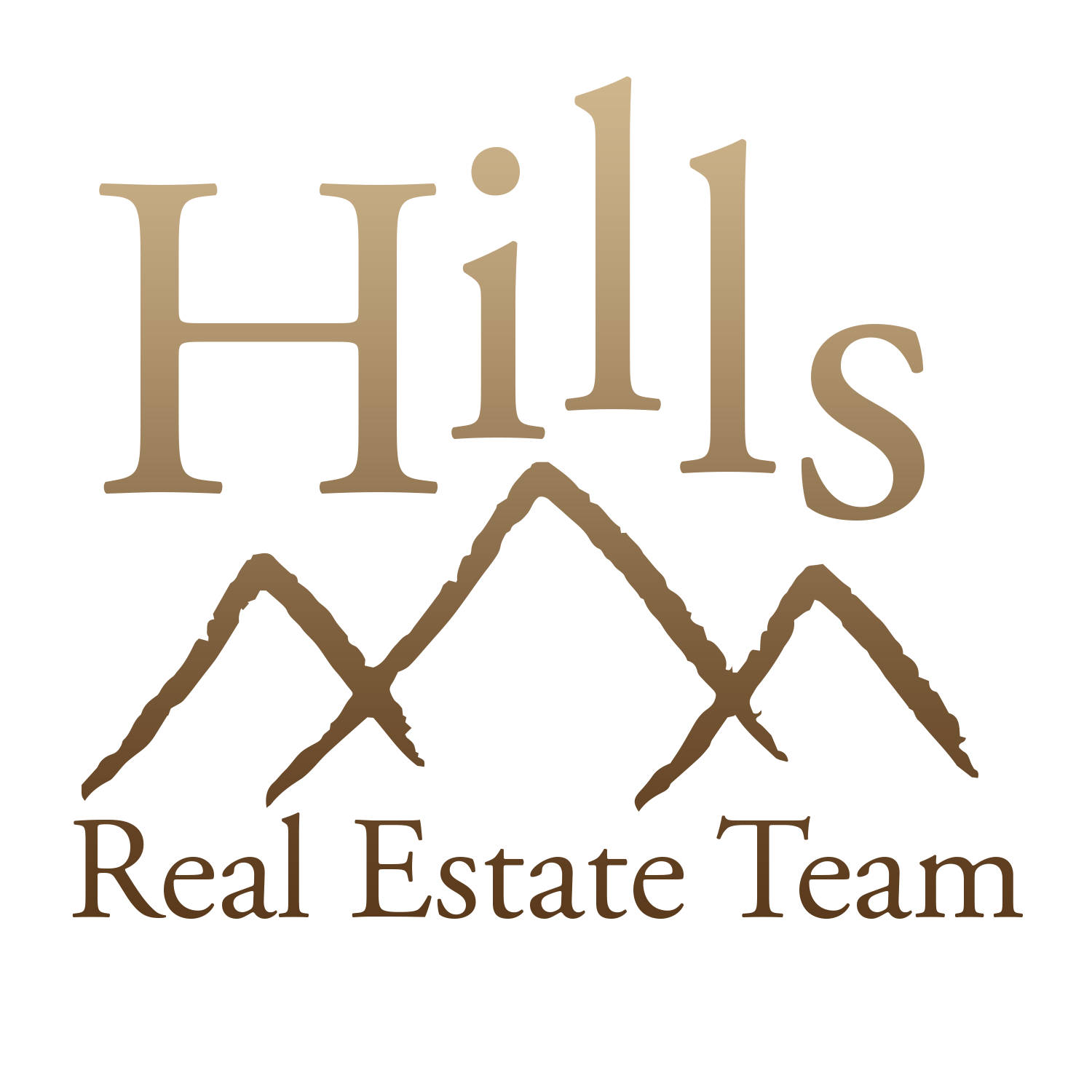 The Hills Real Estate Team of Keller Williams Realty is here to help you with all of your real estate needs. With our combined 35+ years experience in home sales and negotiations and a vast knowledge of these areas, we are the team to help you sell your current home and/or buy your forever home! Because we have a team at our hands we are more diversified, experienced and qualified to handle any real estate situation. Our education and experiences help us offer more specialties than any one person could.
To learn more, please visit our website at http://www.blackhillsproperties.net/meet-the-team. Please feel free to contact us via call, text or email at anytime. We are always open and available to help you no matter what your question or situation is.
Hills Real Estate Team - Keller Williams Realty Black Hills
605-939-0306
info@hillsrealestateteam.com
Office Locations:
Rapid City, SD
Sioux Falls, SD
Bozeman, MT