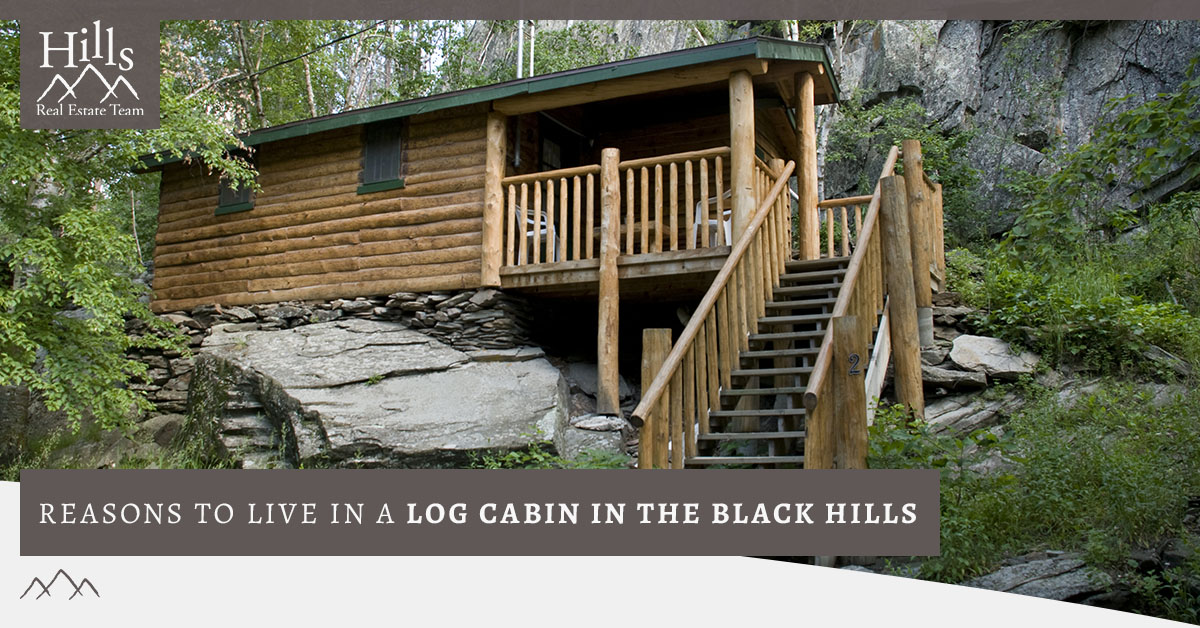 When it comes to finding a place to live, there are plenty of choices. Apartments, condos, houses are all obvious choices, but they don't always ignite your imagination. However, log cabins are a sort of lost way of living. Often associated with the frontier and the wild west, log cabins are still a great place to call home, even in the age of running water and smartphones. Cabin life can be the perfect living arrangement if you're looking to call the Black Hills home. So here are some reasons you might like living in a log cabin.
You Are Removed From The Hustle Of Modern Life

There's no denying that modern life is busy. With new technology, we can now bring our work with us wherever we go, even if we're separated from the office by an entire continent. While a log cabin won't separate you entirely from this new reality, it's distance from major city centers and busy downtown areas can serve as a physical and mental separation. You'll enjoy the quiet you can only find in peaceful natural areas. With fewer neighbors, you won't have to concern yourself with keeping up with the Joneses. Less traffic on the commute home means that you'll arrive at your log cabin with lower blood pressure.
You'll Feel More Connected To Time

This may sound paradoxical at first, but living in a cabin away from the city can help you be more aware of time. The electric lights that illuminate our streets and homes ensure that we can work and play at any time of the day. However, in a cabin, with very few lights beyond the ones in your home, you'll be more aware of the passage of time. You'll take notice of the sunsets and sunrises, and feel the deep enormity of night time. It's likely that you'll start rising with the sun and going to bed with it too, helping you to structure your day.
You Get To Immerse Yourself In Nature

Countless studies have found that people do not spend enough time outside. Indeed, some research suggests that the average American now spends most of their day inside. But regular exposure to nature can help to lift our spirits and improve our mood. Even spending time gazing out a window at a natural feature can help to alleviate feelings of isolation and depression. Nature has a restorative effect on us, and a log cabin allows you to immerse yourself in that restorative feeling. That means that when you come home every day, you'll feel calm, relaxed, and centered because you've traveled through a natural area to get to your refuge.
Your Home Can Last For Generations

One of the reasons our frontier forebears erected log cabins is because of their remarkable durability. When cared for and treated with respect, a log cabin can serve as your home for years to come. Indeed, it's not unusual to find families passing cabins down to new generations. With each passing year, the cabin takes on a character of its own, until at some point, that log cabin is as much a part of your family as you are.

You'll Live More When You Have Less

The typical log cabin is considerably smaller than most modern homes. That means you'll have to be selective in what you bring with you to your new home. You won't be able to pack each room full of stuff because you might not have many rooms. With less furniture and less clutter, you'll spend more time doing the things you enjoy doing, rather than spending hours cleaning and picking up. The simplicity of a log cabin helps to free you from the constraints of modern consumer society, letting you get in touch with the values, experiences, and relationships that you hold most dear.
In reality, there are dozens of reasons to live in a log cabin, and really, any reason you come up with is a good one. If you're looking for cabin properties for sale in the Black Hills area, reach out to the real estate agents with the Hills Real Estate Team. With agents in Rapid City, Sioux Falls, Spearfish, and Bozeman, we can help you find that perfect cabin property. Contact us today to start your search for your new home!