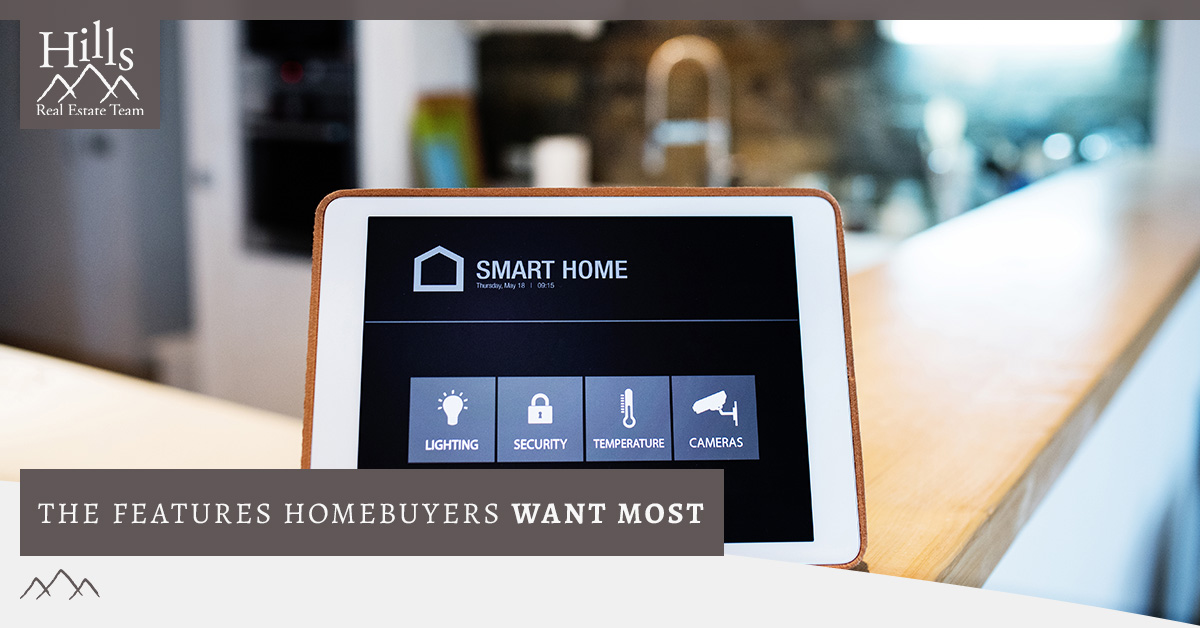 When we think about our dream house, we might imagine different features and amenities. For some, a dream house has a four-car garage. For others, it's a huge backyard. Despite everyone having a different vision of what a dream house is, most homebuyers agree that there are some features that go far in making a house feel like a home. Since we're always showing Black Hills homes for sale in cities like Bozeman, Deadwood, and Sioux Falls, our real estate agents have found that these features draw a potential homebuyers eye faster than anything else.
The Open Floor Plan
More and more, homebuyers are looking for houses that make use of an open floor plan. Without walls between spaces like the dining room, living room, and kitchen, an open floor plan helps to promote a sense of unity within the home. It's easy for members of the family to seamlessly transition from space to space, making it easy to entertain large groups or simply to keep the family feeling connected. This style of architecture has caught on, with many home builders now making use of an open floor plan in their newly built homes.
A Laundry Room
Laundry is an essential part of the homeowning experience. But having your washer and dryer crammed into the corner of the kitchen or far away in the basement isn't always nice. Many homebuyers are now interested in homes that have a dedicated laundry room in them. This allows the resident to hide away all their dirty clothes and linens from view. A laundry room makes it easy to clean, fold, and store clothes at your own pace.
Finished Basements
Once merely the on-site storage for a home, many buyers now view the basement as a place to host friends and events, as well as additional living space. Homebuyers want a basement that can be transformed to be a guest room, entertaining area, or even exercise room in addition to having space to store materials and items.
Ceiling Fans
It may not sound like much, but the humble ceiling fan is a very desirable part of any home. Ceiling fans go a long way in improving the aesthetics of a room and also help to reduce the strain on the air conditioner during the warmer months. Energy efficient fans can help to circulate the conditioned air throughout a room, meaning your AC doesn't work as hard, saving you money on your utility bill, and on future AC repair costs.
Smart Home Fixtures
As we become increasingly more integrated with our smart technology, it seems only natural that we'd want these features in our home. Everything from smart thermostats to video doorbell systems, homeowners are looking for ways to do more in their home with their smart devices.

Looking for a home for sale in the Black Hills with all of these features and more? Get in touch with the Hills Real Estate Team! With real estate agents in Rapid City, Spearfish, and Bozeman, it's easy to find the perfect home for you and your family. Contact us today to set up a house showing or to find out more about our upcoming open houses.